Understanding Personal Injury Law Practice Areas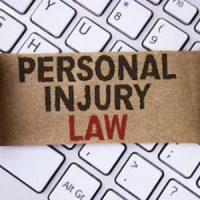 People are injured every day in a wide variety of circumstances that occur simply because of an accident. In fact, statistics published by the National Safety Council indicate that an American is killed accidentally every three minutes by an occurrence that was preventable. And while not intentional, many of these injuries, both fatal and nonfatal, occur because of someone else's negligent behavior. When this kind of incident occurs, many accident victims and the families of those who have died choose to pursue a personal injury lawsuit with the help of an experienced personal injury legal team. As the knowledgeable Florida attorneys at Leifer & Ramirez, we have substantial experience settling and litigating cases involving serious injuries and fatalities in a variety of practice areas. Let's explore some of these today.
Car accidents and motor vehicle collisions.

With hundreds of thousands of accidents involving motor vehicles that occur annually just here in the Sunshine State, these accidents are arguably one of the greatest threats to physical and financial well being. These accidents include everything from car collisions to accidents involving motorcycles to those involving commercial vehicles such as buses and large trucks.
Medical malpractice.

Unfortunately, people who are simply seeking medical treatment sometimes get more than they bargained for when they visit a doctor or go to a medical facility such as a hospital or nursing home. If a patient is inadvertently injured or killed because a medical professional has deviated from the accepted standard of care, a personal injury lawsuit may be pursued.
Premises liability.

There are numerous ways for property owners to incur liability when they fail to uphold their legal duty to maintain their premises in a manner that is safe and free from dangerous conditions and someone is inadvertently injured. Conditions leading to slip and falls are in this category, as are landlord negligence cases and swimming pool tragedies.
Pharmaceutical drug litigation.

Sometimes medications that are intended to help an ailment instead cause more harm than good by resulting in users developing significant complications or even being fatally injured. Currently, our legal team is currently accepting new Zantac lawsuit clients who have found themselves suffering from various kinds of cancer.
Wrongful death.

While it is difficult to think about an appropriate amount of compensation when a family member is fatally injured due to the negligence of an individual or professional company, Florida law does allow the family of the deceased to file a wrongful death lawsuit. This can help ease some of the financial burden left by the sudden loss of the loved one as well as provide compensation for the emotional implications.
Have You Been Injured Because of Someone Else's Negligence?

As the South Florida personal injury attorneys at Leifer & Ramirez, with offices in Boca Raton, Fort Lauderdale and West Palm Beach, we handle all different types of personal injury cases. We understand that all it takes is one serious personal injury to cause devastating medical bills and prevent you from earning the money you need to support your family, all while juggling pain and a heavy emotional burden. You have every right to hold the responsible parties accountable and the compensation you may be entitled to can literally be life changing during this difficult time. We offer a no-risk, free consultation for personal injury cases so you should contact us to discuss your accident and potential personal injury case today.
Resource:
nsc.org/in-the-newsroom/nsc-statement-on-new-cdc-data-showing-a-rise-in-accidental-death
https://www.leiferlaw.com/the-perks-of-telehealth-during-the-covid-19-pandemic-for-your-personal-injury-claim/