Bicycle Accident Deaths On The Rise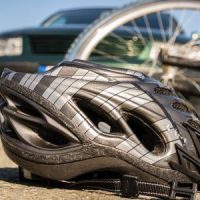 As the weather gets warmer and people make more time to be outside, more and more bicyclists find themselves riding alongside drivers. While bicyclists have every right to be on the road, they are incredibly vulnerable to possible negligence from drivers. A single side-swipe by a distracted driver can be a matter of life-and-death for a bicyclist, and unfortunately, measures such as adding bicycle lanes have done very little to curb the rise of bicycle accident deaths. Statistics reflect that bicycle-accident deaths have been increasing steadily over the past 10 years, and tend to peak in August. That means that the most dangerous month of the year for those riding bicycles is right around the corner. If you have been injured by a vehicle while riding a bicycle, it's important to know your options legally.
Personal Injury Lawsuits for Bicycle Accidents in Florida
Bicycle accidents can be especially complicated to navigate. This is largely because these kinds of accidents are highly susceptible to hit and runs, which can often leave the cyclist relying on their own insurance coverage to deal with their injuries. Cyclists are also likely to experience very serious and extensive injuries, which can be catastrophic both physically and financially. The good news is that it may be possible to bring a personal injury lawsuit to recover the damages that you have suffered financially as a result of the crash. In order to bring a personal injury lawsuit, you must know the identity of the person that is liable for your accident. In the event that the driver fled the scene and could not be identified by police, it may be possible that other parties who can be identified also contributed to causing the accident and can be held accountable for their part. If you are unsure whether you have grounds to bring a personal injury lawsuit or want to learn more about the legal options available to you, it is a good idea to schedule a consultation with a Boca Raton personal injury lawyer as soon as possible.
Damages for a Bicycle Accident Lawsuit 
The point of a personal injury lawsuit is to restore a victim of a bicycle accident to the position they would have been in had the accident never occurred. This means providing compensation for all expenses incurred as a result of the injury, including medical bills and lost wages. You are also entitled to compensation for pain and suffering. In some cases, punitive damages intended to punish the liable party are also appropriate.
Schedule a Consultation with the Leifer & Ramirez
If you are a bicyclist who has been seriously injured by a negligent driver, our lawyers want to hear from you. Leifer & Ramirez will fight to get you the maximum amount of compensation that you are entitled to. Contact our Boca Raton bicycle accident lawyers today to schedule a consultation.
Source:
injuryfacts.nsc.org/home-and-community/safety-topics/bicycle-deaths/