The Dangers of Florida Road Trips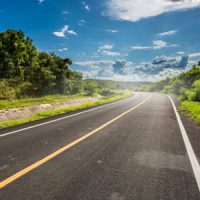 Many aspects of life that a lot of us were used to have changed or stopped since the COVID-19 pandemic started. But one thing that hasn't changed and has instead been magnified over the last few months is the fact that Americans are eager to hit the road to capture the last slivers of summer vacation and early fall getaways. And instead of hopping on a plane for a getaway, many Americans are hopping behind the wheel of a vehicle. In fact, RV makers are seeing a surging demand in inventory as many people across the country reportedly believe that road trips are now the safest form of travel. But while traveling in a moving home with your own family may seem like an ingenious way to maximize the kids doing virtual learning and you working remotely while avoiding certain risks of contracting coronavirus, that doesn't mean that it comes without risks altogether. Significantly, the most common cause of death for tourists worldwide is a traffic accident.
Understanding the Risks of the Road for Florida Tourists

With being over 500 miles long and 160 miles wide, the Sunshine State has a large and varied landscape that has historically attracted a wide variety of visitors from both in and out of the region. But even if you are a Florida native, traveling to a different part of the state carries its own risks. Florida road trips can include potentially hazardous factors such as:
Unfamiliarity with the road
Frequent and unpredictable changing weather conditions
Temptation to drive while drowsy on long trips
A wide variety of wildlife that can inadvertently end up in the road and cause a collision
Your Potential Right to Compensation

Following an accident of any kind that was caused by someone else while you were traveling, you may be entitled to compensation for your:
Medical bills
Prescription medications
Property damage
Permanent disfigurement
Loss of earning capacity and quality of life
Pain and suffering
To help demonstrate the extent of your economic damages, keep up with a copy of your hospital bills, medical receipts, missed days at work, and any other documentation that you suspect could be helpful in pursuing a personal injury claim. In addition, take pictures of your injuries and consider keeping a journal to help you remember all the ways you have suffered since the incident that caused them. Further, you should be aware that Florida is a comparative fault state which means that fault can be shared in a personal injury case between a plaintiff and defendant – this may become a factor in the outcome of your claim.
Have You Been Injured While on a Road Trip in Florida?

Unfortunately, accidents can happen to even the most cautious and prepared traveler. Whether you are a resident of the Sunshine State or were here on a temporary basis when you became the unfortunate victim of someone else's negligent behavior, you will likely have legal options for holding the responsible parties accountable. Either way, you don't have to begin this journey alone. As the Boca Raton personal injury attorneys at Leifer & Ramirez, with offices in Boca Raton, Fort Lauderdale and West Palm Beach, we can coordinate with you and your medical providers to help you pursue a claim in the most stress free way possible, no matter how far away you live. Reach out for help today.
Resource:
scmp.com/magazines/post-magazine/travel/article/2147435/six-leading-causes-tourist-deaths-and-how-avoid
https://www.leiferlaw.com/the-perks-of-telehealth-during-the-covid-19-pandemic-for-your-personal-injury-claim/