The Tragic Consequences That Can Result From Daycare Negligence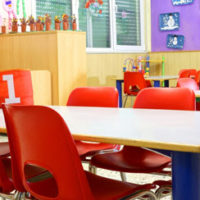 For many working parents, choosing a daycare facility is not just an option – it is instead a requirement of continued employment which many Americans must do in order to support their families despite having little ones. Parents spend a lot of time debating this choice in hopes of choosing the right day care facility where their child can thrive, gain social skills, and most importantly, where their child is safe. After all, choosing a daycare requires a high level of trust as the daycare facility is essentially being tasked with the health and wellbeing of your child. Many facilities have high standards of care and strive to exceed expectations. However, when facilities fail to meet their duties, tragic results can unfortunately occur.
What Example of a Daycare Tragedy was Recently in the News?
News4jax recently reported that a Jacksonville mother is calling for a state investigation into a local daycare after her 8-year-old boy was hospitalized with a head injury. The mother told reporters that she witnessed another boy attacking her son, including stomping on his head, when she arrived to retrieve her son one afternoon. The mother immediately drove her son to obtain medical care and has subsequently filed reports with the Jacksonville Sheriff's Office and the Department of Children and Families. Her son has reportedly been diagnosed with a mild concussion and had an asthma attack in the car after the incident. Both the owner of the daycare facility and the parent of the other child involved have disputed the account of the mother of the injured boy.
What Kind of Actions Might Be Viewed as Negligence?
While most parents are reasonable and understand that some minor injuries are expected in daycare, there is a big difference between normal childhood injuries and the tragedies that can result when a facility is negligent. Some examples of the negligence of a day care center can include the failure to undertake actions such as:
Securing the facility so that children are protected from foreseeable injuries
Maintaining appropriate staff levels for the number of children
Ensuring that the children are being supervised by an adequate individual
Undertaking reasonable measures to ensure that children are safe and secure
What is Negligence Per Se?
Under Florida law, there are specific guidelines in place that stipulate minimum standards to protect the health, safety, and well-being of children in the Sunshine State. A daycare may be negligent per se by simply violating certain statutes. For example, there is a statute that specifically outlines a staff-to-children ratio and having a higher ratio than what is outlined automatically equates to negligence.
Has Your Loved One Been Injured in a Daycare Accident as the Result of Negligence?
We understand how tragic the results can be when the smallest members of your family suffer injuries because of the negligence of a daycare facility. The silver lining is that you do not have to fight alone and can focus on helping your child recover from what he or she has experienced while we fight for you both. The Boca Raton personal injury attorneys of Leifer & Ramirez have helped many people pursue the compensation that they deserve during our 25 years of combined experience and we can help you hold the responsible parties responsible. Contact us today for help.
Resource:
news4jax.com/news/mother-claims-son-s-head-stomped-at-jacksonville-day-care
/the-potential-consequences-of-the-increasing-e-cigarette-use-among-young-americans/