The New Technology Combatting Hot-Car Deaths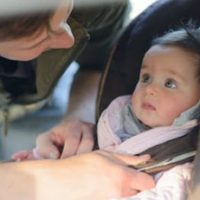 We all know that cars can lead to serious results in the event of an accident. However, another potential consequence involving cars is publicly discussed much less often despite the fact that it actually holds the potential for equal or an even greater tragedy. This includes the circumstances that can result when a child is left in a hot car. However, as Local 10 News recently reported, new technology is on the scene that could be an essential change in the ongoing battle to save kids and even pets that are left in hot cars from grim consequences.
What is the New Technology?
Local 10 News recently reported that Congress is considering a potential new law, the Hot Cars Act of 2019. This new law would require a system in all vehicles to detect a child, or even a pet, who may be in danger. Notably, some vehicle manufacturers such as Hyundai and Kia have already introduced models with these safety features. However, the proposed law would take things a bit further by requiring systems to, in addition to providing an alert to check the back seat when the car is turned off, sensing motion inside after the car has been locked, sounding the horn and flashing lights to alert bystanders that someone is in danger.
Why is This Kind of Technology Necessary in Florida?
Because unfortunately, the state of Florida consistently leads the country in listed rankings of hot-car deaths among the smallest members of our society. Thus far in 2019, several children have died in the Sunshine State as a result of being left in hot cars, and Florida is just one spot behind the leading state, California.
What Are Ways to Be Proactive?
Regardless of how often you spend time around children, it is clear that no one wants to experience the tragic consequences that can result when a child is left in a hot car. Whether you are a parent, caregiver, or bystander of a child left in a car, it is equally important to understand that children are more vulnerable to heatstroke than adults. Fortunately, there are actions that we can all undertake to help maximize the chances of reducing a child's hot car death. For example:
Put your keys away. According to the National Highway Traffic Safety Administration, a third of heatstroke deaths happen when an unattended child gains access to a vehicle.
Never walk away if you witness a child who is unattended in a car. If you see a child or an adult who seems vulnerable and is alone in a car, you should immediately dial 911.
Has Your Loved One Been Injured or Killed as the Result of Hot Car Exposure Because of Someone Else's Negligence?
Regardless of who is responsible for the negligence that caused your loved one's injuries, there is a good chance that you are entitled to recover from the responsible parties. The South Florida wrongful death attorneys of Leifer & Ramirez have helped many people pursue the compensation that they deserve during our over 30 years of combined experience and we can help you hold the responsible parties responsible. Contact us today for help.
Resource:
local10.com/news/local-10-investigates/local-10-investigates-new-technology-to-save-kids-pets-left-in-hot-cars/
https://www.leiferlaw.com/day-care-negligence-and-the-tragedies-that-can-result/