Day Care Negligence and the Tragedies That Can Result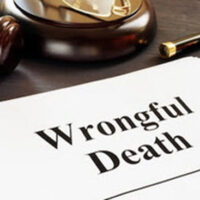 Day care centers should be safe havens for children. After all, many of us have to depend on them to care for our youngest loved ones while we go to work, attend school, or pursue other endeavors in order to support our families. Leaving a child in the care of others involves a high level of trust. Every parent's nightmare is when they learn that their child has been hurt at the daycare facility that has been entrusted with his or her care.
What Day Care Tragedy Was Recently Spotlighted in the News?
The South Florida Sun Sentinel recently reported updates in the tragic case of a 2-year-old boy who died earlier this year after being left behind in his day care's van for five hours on a late July day that saw temperatures in the 90s. The toddler was sitting in the front row of seats directly behind the front passenger seat but never made it out of the van that he was picked up to go to day care in that morning at 9:02 am. The 911 call for help did not come in until about 3:30 that afternoon.
The day care driver recently charged in the little boy's hot-van death told authorities she hadn't received instructions on how to properly use an alarm that would've alerted her if a child was left behind in the vehicle. She also reportedly told detectives that she didn't check the van after unloading the children because her knees and joints were aching. However, the day care worker is also accused of turning off a safety alarm that might have saved the child's life.
According to the police report, the mother had toured the day care facility before the baby was left in its care. The Oakland Park day care has been closed down permanently.
Who is Liable for This Kind of Tragedy?
We all know that kids can suffer from injuries. The Centers for Disease Control has stated that more than 12,000 young people die from unintentional injuries and more than nine million are treated in emergency departments for nonfatal injuries every single year.
However, when a daycare falls short of exercising reasonable care, it can be held liable for any resulting harm. When a child suffers injuries as a result of a day care provider's negligence, a parent or guardian may recover compensation on their child's behalf for their suffering and pain. In addition, compensation may be available for economic losses such as medical bills and lost wages resulting from time off work needed to care for an injured child. And if a child succumbs to these injuries, wrongful death compensation is likely an option for recovery.
Allow Us to Help.
If your little one has been seriously injured or has wrongfully died as a result of what you suspect is day care negligence, this is undoubtedly an unexpected and devastating blow. You are likely dealing with a range of emotions and don't know where to turn. In the aftermath of this kind of tragedy, you need the help of an experienced legal team to fight for you. As the South Florida wrongful death attorneys at Leifer & Ramirez, we sympathize with what you and your family have experienced and we are here to help you hold the responsible parties accountable. You can rest assured that we will diligently advocate for your rights every step of the way. Begin by contacting us today.
Resource:
sun-sentinel.com/local/broward/oakland-park/fl-ne-search-warrant-daycare-child-20190924-ze4hniktfbbrhouhzachanjzby-story.html
https://www.leiferlaw.com/greek-hazing-incident-results-in-wrongful-death-lawsuit/