Benefits of Hiring a Florida Personal Injury Attorney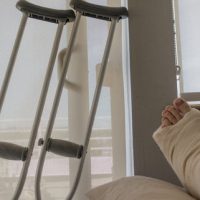 Following an unexpected personal injury, you are probably struggling to understand your next steps even if you have decided you want to pursue a personal injury lawsuit. You should initially obtain medical help as soon as you know that you have been hurt in an accident. After getting the treatment you need, you should contact an experienced personal injury attorney for a free consultation. Hiring a personal injury attorney after an accident can be invaluable to your lawsuit in regard to the benefits that you gain.
Basics of the Personal Injury Process

We have all seen the many television shows that feature images of courtrooms as the setting for resolving cases of all kinds. However, most personal injury cases actually start with negotiations and end with a settlement that never involves the accident victim stepping into a courtroom. Instead, your personal injury lawyer will most likely examine the details of your case and determine the best way to resolve it in your favor by reaching a mutual agreement with the other parties. And while your attorney acts as your advocate, you still play an active role in your claim and you will be part of every decision that could significantly affect your life.
Your attorney can help you recover compensation for:
Past and future medical expenses
Lost wages
Damaged property
Permanent disability or disfigurement
Pain and suffering
How the Right Attorney Can Help You be Successful

You are not legally required to have a lawyer handle your personal injury claim. However, your chances of winning your case and getting the compensation you deserve are much higher if you have an experienced personal injury lawyer on your side. An insurance company will likely contact you after the accident and try to pressure you into settling your claim for a low ball amount. You should not sign or verbally commit to anything until you talk to our experienced lawyers.
A knowledgeable personal injury attorney can not only represent you, but will also help ensure that you are building and presenting a solid case. For example, an attorney can:
Help you ensure you don't settle too early in your medical treatment
Advise you of alternate options such as the fact that you may be able to recover from your own insurance
Ensure that you comply with required deadlines such as the statute of limitations
Turn to the Right Legal Team
We know that accidents and injuries are, unfortunately, an inevitable part of life. However, that doesn't mean that suffering on your own has to be too. If you were hurt in a car accident, you have a right to seek compensation for your injuries and the damage to your property from the negligent parties who are accountable for your injuries. As the Boca Raton personal injury attorneys at Leifer & Ramirez, with offices in Boca Raton, Fort Lauderdale and West Palm Beach, we are ready to assist you with investigating your accident so that the responsible parties can be held liable to the fullest extent of the law. We will take advantage of every opportunity possible to settle your case fairly and quickly for an amount that you deserve. Contact us today to begin.
https://www.leiferlaw.com/the-perks-of-telehealth-during-the-covid-19-pandemic-for-your-personal-injury-claim/