Talking to the Police After a Car Accident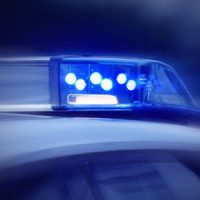 It is essential to contact authorities by calling 9-1-1 any time you find yourself involved in a car accident. In fact, Florida law actually requires that you contact law enforcement in many contexts. And in addition to the necessity of summoning them to the scene, the way you speak to a law enforcement officer after they arrive following a car accident is important. In the event that you have been injured in the car accident and later choose to pursue a personal injury claim, what you say to the officers at the scene of the accident could dramatically affect the outcome. Therefore, you should keep several things in mind when you interact with authorities.
Always Be Polite
Authorities who arrive at the scene of a car accident are initially concerned with making sure that everyone involved is medically stable and safe from any further harm. But another typical purpose of a responding police officer, especially the one who is generating the police report, is to determine how the accident occurred and who was at fault. To accomplish this, the officer will interview the drivers, passengers and any witnesses to gather statements. And when it's your turn to be interviewed, you should remain as calm and polite as possible throughout the exchange no matter how upset you may be. Allowing your temper to flare when speaking to anyone on the scene is likely to only make matters worse as the officer will probably include this in the written report which the insurance adjusters will also see during the course of your claim.
Avoid Incriminating Yourself
Remaining calm is also a good way to ensure that you control your thoughts and don't inadvertently say something that could give the officer the impression you are to blame for the collision. While telling the truth is important, the adrenaline rush from an accident can cloud your judgment and in reality, you may not have caused the accident even if you think you did. Therefore, be careful about what you share with the police and don't hint in any way that you might be at fault because this is also likely to end up in the police report.
Understand What You Aren't Obligated to Say
Outside of freely providing your name, license, proof of insurance, and vehicle registration, keep your answers to the officer's questions brief and don't offer additional information that isn't inquired about. State facts such as what direction you were going and how fast you were traveling, but unless the accident seems straightforward (i.e. you were rear ended), don't say anything regarding whose fault the accident was. It is within your rights to politely tell the officer you want to speak with an attorney before answering any additional questions.
Speak with an Experienced Attorney
Being injured in a car accident can have detrimental effects on every aspect of your life. You should speak with an attorney to discuss your accident as soon as is feasible to understand your options for compensation for your medical expenses, lost time from work, pain and suffering, and other damages. As the South Florida car accident attorneys at Leifer & Ramirez, with offices in Boca Raton, Fort Lauderdale and West Palm Beach, we have the knowledge to evaluate your injury case and the resources to help you successfully recover the compensation you deserve. Contact us today to begin receiving the legal support you need.
https://www.leiferlaw.com/what-you-need-to-know-about-red-light-running-accidents/