Pool Safety Tips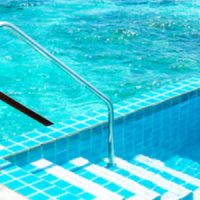 Because Florida has a unique climate that makes it stand out among the rest of the states, summer seems almost endless in this part of the country and pools here never really close. However, we all know that pools tend to see more action during the summer months when kids are out of school and using the cool water to evade both the notorious Florida heat – and boredom. However, in a continuation of unprecedented and unanticipated events, Local 10 News has reported that summer has come early for many local youth and that means that South Florida parents who are working from home during the pandemic are facing a safety challenge while children are spending more time around the house pool than usual.
Unfortunately, that also means that a higher number of children are facing a risk right now that normally wouldn't be coming until later in the year.
How Dangerous Can Pools Be?

Sadly, roughly ten people die from unintentional drowning in this country every single day, to include in pools, according to the Centers for Disease Control and Prevention (CDC). And unfortunately, more than half of drowning victims who are treated in emergency departments require hospitalization or transfer for further care. This statistic is monumental when compared with a hospitalization rate of just six percent for all unintentional injuries. In addition, these nonfatal drowning injuries can cause severe brain damage that may result in long-term disabilities such as memory problems, learning disabilities, and permanent loss of basic functioning that leaves the victim in a permanent vegetative state.
Safety Tips to Consider

Safety tips that you should be exercising around your young loved ones these days include:
Have someone observe your kids. Understandably, hiring a babysitter right now can seemingly have an extensive and never ending cost. Regardless, you should recruit a responsible adult to watch your children at all times while they are playing in the pool.
Make sure your children can swim before they get in. It's always a good idea to enroll your kids in basic swimming lessons. Even if none are to be found these days due to coronavirus, don't underestimate the fact that even a quick swimming lesson given by you could save your child or children from harm in the right circumstances.
Allow Us to Help.

Whether a young loved one has been affected or whether you have been injured in a pool-related accident that you suspect occurred because of the pool owner's negligence, you may have legal rights. The location of the accident likely doesn't matter – you can probably hold a responsible party accountable whether the accident occurred at the home of an individual or at a hotel or resort. However, proving negligence can be a completely different situation. As the South Florida premises liability attorneys with offices in Boca Raton, Fort Lauderdale and West Palm Beach at Leifer & Ramirez, we have decades of experience helping victims just like you receive compensation for their injuries and losses and you can depend on us to help you recover damages for your injuries. Reach out today for help.
Resource:
local10.com/news/local/2020/03/20/children-on-quarantine-around-house-pools-can-be-dangerous/
https://www.leiferlaw.com/the-recent-appellate-case-clarifying-whether-private-hotels-have-to-provide-lifeguards-at-pools/