Can I Sue My Cruise Ship?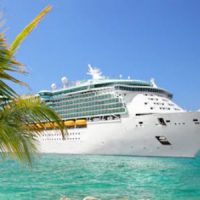 Time Magazine online recently reported that a Florida couple who have been stuck aboard the Grand Princess cruise ship are suing the cruise line for $1 million. While it appears the couple themselves have not been infected by the coronavirus, the lawsuit instead alleges that:
Princess Cruises, the company that owns and operates the Grand Princess, acted negligently and that the couple are now at "actual risk of immediate physical injury" while they have been quarantined among at least 21 people with confirmed cases of coronavirus.
There is evidence that objectively demonstrates that the cruise line had knowledge of the potential hazard, including a California man who had been a passenger on the voyage immediately preceding the couple's and who has since died from the virus.
The two plaintiffs were not warned about possible exposure or appropriately screened before embarking on the cruise and alleged that had they been warned prior to boarding, they would have never gotten on the ship.
The ship had been anchored off the coast of San Francisco since March 4 after California officials refused to let it dock following the diagnoses, which have been linked to a previous voyage. In recent days, the ship was able to dock at a port in Oakland, California and is imminently expected to disembark more than 3,500 passengers over the course of a few days. While the outcome of this case obviously hasn't been reached yet, outbound cruising has already been suspended and this case brings up an important question – can you sue your cruise ship when your vacation turns into a nightmare? And more importantly, can you do so successfully?
Understanding Your Rights

While cruise ships can be a wonderful way to enjoy a relaxing vacation with family or friends, there are numerous potential hazards that can lead to accidents while onboard and prevent you from enjoying a relaxing trip. And while a cruise line may have breached the duty of care it owes you, that doesn't mean that pursuing deserved compensation by filing a personal injury claim will be smooth sailing. Unfortunately, illnesses that originate on a cruise ship may be very difficult to prove, especially if only one person is affected. In addition, cruise lines often try to limit your right to sue in fine print that almost no one reads when excited about booking an exotic vacation. Importantly, you cannot contract away your right to hold a person or entity responsible for negligence that results in injuries. But because you must be able to prove negligence if an injury occurs on a cruise line and evidence useful to your claim can disappear at any time, you shouldn't wait too long to file a claim.
Have You Been Injured Due to What You Believe is the Negligence of a Cruise Line?

Regardless of the circumstances, if you or a loved one has been injured in a cruise ship accident, it is important that you contact a personal injury attorney as quickly as possible. As the South Florida personal injury attorneys with offices in Boca Raton, Fort Lauderdale and West Palm Beach at Leifer & Ramirez, we will take a look at your situation and determine what your best options are. Contact us today to schedule a consultation.
Resource:
time.com/5800059/princess-cruises-coronavirus-passenger-lawsuit/