New York Judge Upholds Jury's Liability Verdict in Major Talcum Powder Lawsuit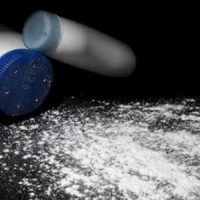 Mesothelioma is a deadly form of lung cancer caused by exposure to asbestos. And in recent years, a growing body of scientific evidence has linked asbestos exposure to commercially available talcum powder. Talcum powder requires talc, a naturally occurring mineral just like asbestos. Unfortunately, it is possible for asbestos to cross-contaminate talc during the mining process and ultimately make its way onto the shelves inside of talcum powder.
Johnson & Johnson, the leading manufacturer of talcum powder, has faced lawsuits throughout the country over its actions in exposing millions of consumers to asbestos-contaminated talcum powder. Some of these cases are now starting to bear fruit for innocent victims. Following a 14-week trial in 2019, a jury in New York City found Johnson & Johnson liable for causing a female plaintiff's mesothelioma. Although the judge overseeing the case recently ordered a new trial on damages, he upheld the jury's findings regarding Johnson & Johnson's liability.
Judge Reduces Award, Still Orders Johnson & Johnson to Pay $120 Million to Cancer Victim
At trial the plaintiff presented evidence that she had been "exposed to asbestos through her decades-long use of Johnson's Baby Powder and Shower to Shower" products, according to a November 11 opinion issued by New York County Supreme Court Justice Gerald Lebovits. The judge said the evidence further showed that the talc sourced by Johnson & Johnson for these products "contained small—but significant—levels of asbestos." This was confirmed by "independent testing" of both the company's "raw talc" and its finished consumer products.
Although Johnson & Johnson vigorously disputed this evidence at trial, Justice Lebovits said the jury acted within its discretion in finding the company's products were a "substantial factor" in causing the plaintiff's mesothelioma. The jury also found Johnson & Johnson liable for the "defective design" of its talcum powder products and a "failure to warn" consumers about the potential health risks. Justice Lebovits upheld these findings as well, denying a motion from Johnson & Johnson for a new trial on the issue of liability.
Where the judge did side with the company, however, was on the issue of damages. The jury awarded the plaintiff and her husband $25 million in compensatory damages. Johnson & Johnson argued these damages should have been limited to no more than $5 million. Justice Lebovits said that was too low, but agreed the jury's figure "materially exceeds what would be a reasonable compensatory award in this case." Additionally, the jury ordered Johnson & Johnson to pay over $300 million in punitive damages. Justice Lebovitz explained this exceeded the "maximum constitutionally sustainable ratio of punitive to compensatory damages in this case" which he said was 7-to-1.
Given this, the judge cut the final award to $15 million in compensatory damages and $105 million in punitive damages. If the plaintiff disagreed with this reduction, she instead could ask the judge for a new jury trial limited to the issue of damages. According to news reports, the plaintiff decided to accept the lower award.
Get Legal Help from a Florida Talcum Powder Lawsuit Attorney
Despite the reduction in damages, the judge's decision vindicated the jury's key findings against Johnson & Johnson. And this will not be the last time Johnson & Johnson faces legal claims over the negative effects of its talcum powder products. If you have developed cancer and believe talcum powder may be the cause, you need to speak with a qualified South Florida defective product lawyer as soon as possible. Contact Leifer & Ramirez today to schedule a no-risk free consultation.
Source:
scholar.google.com/scholar_case?case=16242226098920036829
https://www.leiferlaw.com/online-shopping-and-defective-products/