Rain, Rain, Go Away – Driving Safely When Bad Weather is Here to Stay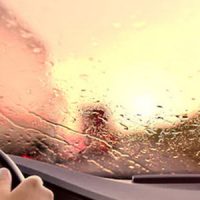 Anyone who has spent time in Florida knows that our beloved state does not always live up to being the Sunshine State. The weather here can suddenly and unpredictably change which means that even the sunniest of blue skies can shift quickly into one pouring out torrential rain and thunderstorms. The Palm Beach Post recently reported on early morning strong winds and heavy rains that continued into rush hour along Dixie Highway in West Palm Beach. Motorists had to navigate through standing water as they traveled home at the end of the day due to the heavy rain that had been falling for hours.
The Potential Dangers of Rainy Weather
Unfortunately, heavy rainstorms aren't just a nuisance to deal with, although they are obviously that since they cause us to slow down and reduce our visibility as we attempt to reach our respective destinations. Rain showers and thunderstorms can also lead to dangerous road conditions that present a hazard to anyone traveling on the road. According to the U.S. Department of Transportation, the majority of weather-related crashes happen on wet pavement and during rainfall. Sadly, 5,000 people are killed and more than 418,000 people are injured in weather-related crashes each year. And unfortunately, rain showers aren't all that Floridians have to worry about. Florida has been hit by more hurricanes than any other state since the 1851 inception of the Saffir/Simpson scale used to track them and measure their severity.
Rain Driving Safety Tips
While driving during a hurricane should be avoided entirely whenever possible, in normal rain conditions, simply taking a few extra precautions can help you avoid being involved in a car accident. Do the following to help yourself and other drivers the next time that you find yourself driving in the rain.
Make sure your headlights are on
Slow down and stay alert
Avoid distracted driving such as eating or changing the radio station
Don't tailgate and avoid heavy braking
Look out for standing water
Pay attention to any weather broadcasts that come on the radio and change your route to avoid those areas
Put your emergency blinkers on to help other drivers see you if visibility is low
If conditions are extremely poor, pull over and wait for the rain to pass before continuing your journey
We Can Help You  
As the  South Florida car accident attorneys at Leifer & Ramirez, we understand that just as you have no control over the weather, you also have no control over the negligent or reckless behavior of other drivers that can unfortunately result in devastating and life-changing injuries. We believe that anyone who has been injured because of someone else's negligent actions deserves diligent and qualified legal help when they find themselves facing a rainy day. You can depend on us to help you preserve your rights and understand the actions necessary to maximize your recovery. Contact us today for a free consultation if you have been injured or believe that a loved one was wrongfully killed by someone else's negligent actions.
Resource:
palmbeachpost.com/picture-gallery/news/local/2020/09/21/morning-rains-heavy-palm-beach-county/5853602002/
https://www.leiferlaw.com/am-i-liable-if-someone-else-crashes-my-car/