Is Circumstantial Evidence Enough To Prove A Personal Injury Case?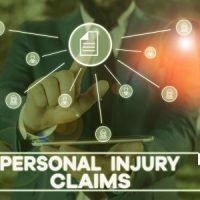 In any trial, a party may introduce both direct and circumstantial evidence to prove their case. Direct evidence usually consists of witness testimony, i.e., a person recalling what they personally saw or was told. Circumstantial evidence, in contrast, is indirect evidence from which a jury can infer certain things happened.
Florida Appeals Court Tosses $1 Million Slip-and-Fall Verdict Due to "Stacked" Inferences
There is nothing wrong or unusual about using circumstantial evidence in a personal injury lawsuit. Indeed, many successful cases rely on such evidence. But as the Florida First District Court of Appeal explained in a recent decision, Tallahassee Medical Center v. Kemp, there can be limits to how far a jury can go to "infer" causation from circumstantial evidence.
In this case, the appellate court threw out a jury verdict in a slip-and-fall accident lawsuit. The plaintiff in this case visited a hospital–the defendant–to visit one of the patients. While walking through a hallway, the plaintiff "suddenly slipped and fell in front of a utility-room door and fractured her kneecap," according to court records.
The plaintiff's subsequent premises liability claim alleged the floor was wet at the time and that caused her fall. There was no direct evidence establishing the defendant had actual knowledge of a wet floor. So the plaintiff's case relied on circumstantial evidence to establish the defendant's constructive knowledge–i.e., the hospital staff should have known there was a hazardous condition and taken appropriate action prior to the plaintiff's accident. The circumstantial evidence consisted mainly of surveillance video taken by the hospital's cameras. As the First District explained, the video did not actually show any substance on the floor, but it did show hospital employees moving trash bags and housekeeping carts over the spot of the fall.
From this, the plaintiff argued the jury could infer that something spilled from one of the bags or carts that made the floor slippery. The jury apparently made that inference and returned a verdict for the plaintiff, awarding her more than $1 million in damages. On appeal, the hospital argued the jury was not supported by sufficient evidence and the trial judge should have granted its motion for a directed verdict for the defense.
The First District sided with the hospital. The Court explained that it was one thing for a personal injury plaintiff to rely on circumstantial evidence to prove their case. That was perfectly acceptable under Florida law. But a plaintiff could not "stack inferences upon a debatable inference drawn from circumstantial evidence." In other words, the plaintiff's main inference–that something must have spilled from the trash bags or the housekeeping cart–was debatable. So even assuming this inference was correct, the plaintiff then stacked additional inferences on top of that, such as that she must have slipped on whatever unknown and unseen substance leaked. More to the point, there were other possible causes for her fall that were not excluded by the original inference. As such, the jury's verdict amounted to little more than speculation in the appellate court's eyes.
Speak with a Florida Personal Injury Lawyer Today
Establishing causation is a critical element of any personal injury lawsuit. An experienced Boynton Beach slip and fall attorney can help you prepare the strongest case possible against a negligent property owner. Contact Leifer & Ramirez today to schedule a free consultation today.
Source:
1dca.org/content/download/745803/opinion/192437_DC13_06012021_142719_i.pdf