How Pedestrians Can Avoid Impaired Drivers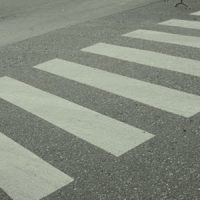 According to the South Florida Sun Sentinel, a four-month investigation into a bicyclist's death has revealed that the motorist who hit him was impaired by both drugs and alcohol at the time of the fatal collision. The 51-year-old impaired driver was apparently driving recklessly and swerving through traffic before striking the 33-year-old victim. The impact of the crash caused the victim to go over a guardrail and a sidewalk before causing him to impact with a metal pedestrian handrail. He was pronounced dead at the scene a short time later. However, witnesses told police that the driver had fled and he was soon found parked at a shopping center a few hundred yards from the scene with red eyes, slurred speech and reeking of alcohol. When caught, the impaired driver admitted to investigators that he had had three alcoholic drinks and was driving the car that hit the victim, but said he didn't realize at the time that he had hit anyone. Results of toxicology tests using samples taken about 90 minutes after the crash showed his blood-alcohol level was almost double the legal limit of .08. He also had trace amounts of cocaine and marijuana in his system.
The Dangers of Impaired Drivers for Pedestrians
Impaired drivers are obviously a danger to other motorists, but one fact that isn't discussed as often is the danger that driving under the influence poses to pedestrians. Drunk drivers are responsible for approximately 15 percent of the pedestrians killed every year. And despite these significant numbers, regulation doesn't happen as much as it should. Alcohol-impaired drivers are on the road more than 300,000 times every day but only around 2,800 of them are arrested.
Identifying and reporting a impaired driver may help save lives. Keep a look out for drivers who you see engaging in aggressive behavior such as quickly accelerating or decelerating, tailgating, bobbing in and out of traffic, and braking erratically. Should you happen to spot a driver who you suspect is impaired, stay as far away from them as possible. From a safe distance, record their license plate number and the make, model and color of their car. Call 911 to report as much information as possible.
Safety Tips for Pedestrian Safety
Collisions between cars and pedestrians are preventable with some cooperation from us all, but we are only as safe as we keep each other. Both drivers and pedestrians should undertake efforts to help keep themselves and others who are traveling from one destination to another on a Florida roadway safe. For pedestrians, these efforts can include:
Only crossing at crosswalks when directed by signals
Establishing eye contact with drivers before stepping into the street
Wearing bright clothing with reflective panels to increase visibility
Turning down the volume on any electronics
Avoiding alcohol and drug use when walking
We Will Walk You Through Your Personal Injury Claim
In addition to serious criminal penalties, impaired drivers can face civil litigation for damages if they cause an accident that leads to someone else becoming injured. As the  South Florida pedestrian accident attorneys at Leifer & Ramirez, we believe that every accident victim has the right to hold the parties responsible for their injuries accountable, and no one deserves to be held accountable more than a driver who chose to get behind the wheel while impaired. Get the information and legal answers you are seeking by contacting us today for a complimentary review of your case.
Resource:
sun-sentinel.com/local/palm-beach/fl-ne-palm-biker-death-arrest-20201027-vtampj3c7japvoblm7tc746ueu-story.html