How Much Are Serious Injuries Worth?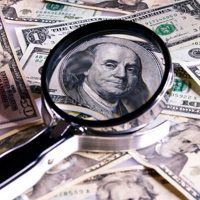 Whether you are driving one or riding in one, most people here in the state of Florida rely on cars on a daily basis in order to get from one place to another. Sadly, sometimes those car rides lead to car accidents that can have impactful results. In addition to property damage, two million people nationwide are injured every single year as the result of motor vehicle crashes. Additionally, statistics indicate that there are more than 160,000 crashes resulting in injuries right here in Florida. Those who find themselves the unfortunate victims of car accidents here in the Sunshine State can suffer a wide range of injuries varying in severity.
What Are Serious Injuries?

Florida law does not stipulate the specific accident circumstances that should be considered "severe". However, case law has indicated that serious injuries can include circumstances such as:
Permanent injury
Significant or permanent loss of bodily functions
Significant scarring
Significant or permanent disfigurement
Injuries leading to amputation
Death
What if I Don't Think My Injury is Serious?

We can't say too many times how important it is to understand that even injuries you think are minor should be treated like they are serious. Always seek medical attention after being involved in a car accident and never ignore your injuries just because you think they are not "serious" enough to seek treatment for. Doctors and other medical professionals can uncover injuries that aren't immediately obvious but can be damaging. Additionally, visiting a medical professional early on can help ensure any injuries you have don't worsen.
How Much is My Serious Injury Worth?

Many car accident victims who have suffered from serious implications and injuries are concerned with figuring out how much compensation they may be entitled to. After all, the victim is often struggling to figure out how to afford unexpected expenses such as multiple doctor visits, repeated physical therapy sessions, and pricey prescriptions – and often doing so without the income from his or her regular source of employment. However, there is no one size fits all when it comes to serious personal injury lawsuits. You may be eligible for certain expenses after suffering serious injuries as an accident victim such as:
Medical bills
Prescription medicine
Physical therapy and rehabilitation
Property damage and loss
Lost wages
Generally speaking, costs get higher as the seriousness of injuries does. Therefore, a person with serious injuries will typically be entitled to more compensation than a person with more minor injuries. However, the best way to find out what your specific injury may be worth in a personal injury claim is to reach out to an attorney who has significant experience in this area of law.
Have You Been Seriously Injured Because of Someone Else's Negligent Behavior?
If you think you have suffered a serious injury in a car accident that wasn't your fault, it is imperative that you reach out for legal help as soon as possible. As the South Florida car accident attorneys at Leifer & Ramirez, you can depend on us. We are experienced in helping the victims of serious car accidents maximize the compensation they are entitled to. All you have to do is contact us to begin discussing the circumstances of your claim and determining how much it may be worth.
Resource:
cdc.gov/vitalsigns/motor-vehicle-safety/index.html
https://www.leiferlaw.com/the-dangers-of-walking-for-pedestrians/