Does My Employer Compensate Me for Workplace Accidents?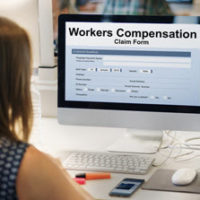 If you have been injured while at work, the term "workers' compensation" has probably been mentioned. Do you know what that means? What type of compensation is available to employees who are injured are the job? What do Florida regulations say about workers' compensation? Leifer & Ramirez can answer all of these questions and more.
What is workers' compensation?
According to the Bureau of Labor Statistics, there were 2.9 million nonfatal workplace injuries and illnesses reported by private industry employers in 2016. Employees that are injured at work have the right to recover damages through the Florida State Workers' Compensation Program. Workers' compensation allows employees to recover medical expenses and lost wages as a result of the work place accident. Filing a workers' compensation claim should not affect your job. However, there is no requirement that your employer keep your position open if you are unable to work for a while.
What types of injuries are covered?
Florida workers' compensation laws cover accidental injuries and occupational diseases that arise out of and in the course of employment. Injury or illness also needs to be within the scope of employment. Additionally, should injury/illness result in death, workers' compensation laws provide coverage for that.
There are specific types of injuries/illnesses that are not covered under workers' compensation laws, including the following:
Mental or nervous injury
Pain and suffering
Work-related conditions that cause employees to fear/dislike another because of race, color, religion, sex, national origin, age, or handicap.
An employee must not have caused their injury because of recklessness, negligence, or intent to injure themselves. Further, if an employee is under the influence of drugs or alcohol, their workers' compensation claim will not be successful.
What types of compensation are there?
Workers' compensation is designed to cover the cost of medical care that is related to the employment injury/illness. These are the most common types of recovery for workers' compensation:
Visits to a doctor. Your employer is allowed to choose the doctor that you can see.
Surgery
Nursing home expenses
Hospital costs
Dental care
Prescription medication
Medical supplies or treatments that are prescribed by the doctor.
Payment for lost wages
What should I do if I was injured at work?
Your first priority after being injured at work is to seek medical attention as soon as possible. Make sure that you keep all documentation and expenses from the doctor's visits or treatments. After you have sought medical attention for your injury, it is important to report the accident to your workplace. Fill out any necessary paperwork that your workplace requires and accurately report what happened.
After you have been injured, contact an attorney with a reputation of success. At Leifer & Ramirez, we are adamant about advocating for you and making sure you receive any compensation that you are entitled to. Go with the attorneys with a proven track record and the dedication to see your case through to the end.
Resources:
bls.gov/news.release/pdf/osh.pdf
myfloridacfo.com/division/wc/Employer/faq.htm#exemptions