Compensation for At-Work Injuries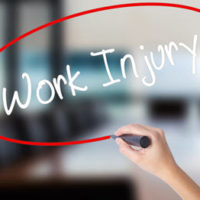 While workplace safety is important at many jobsites, sadly, many workers still suffer devastating injuries that leave them with piling medical bills. Fortunately, in this situation, workers are generally entitled to workers' compensation payments to help them recover.
Have you suffered an injury at work in Florida? If so, it is important to learn more about the workers' compensation system and the benefits to which you may be entitled.
Workers' Compensation for Injuries Suffered at Work
Florida has a workers' compensation program that is designed to protect workers and make it easier for them to get compensated when they are injured while working. The trade off is that if they file a workers' compensation claim, they are no longer allowed to assign fault to their employer and sue them.
Like most situations, workers' compensation has very specific laws and timelines for filing a claim. There may also be rules that dictate which doctor you can see and what services you will be covered based on the type of injuries you sustained. If you fail to follow the rules, your claim may be denied. That is why it is important to consult with an experienced workers' compensation attorney when filing your claim.
What Expenses Does a Workers' Compensation Claim Cover?
Because workers' compensation works similar to insurance, it will likely cover all the things that you would expect your insurance to cover. Things that should be covered in the claim include the following:
Medical bills
Mileage reimbursement to and from your doctor's office and other medical appointments.
Death benefits
Funeral expenses
Vocational rehabilitation
Lost wages
While Florida's workers' compensation covers many expenses, one of the things it won't cover is pain and suffering. This doesn't mean that you can't be compensated for these things, it just means that it cannot come from this program. An experienced, knowledgeable workers' compensation attorney can help you determine if there are other options available to get compensation for your pain and suffering.
Contact an Experienced Workers' Compensation Attorney
Because there is a statute of limitations, or time limit, to file a workers' compensation claim, it is imperative that you speak with an attorney as soon as possible. For most claim, the statute of limitations is two years after the date of injury, but there are some exceptions to that rule.
The laws for workers' compensation are constantly changing in an effort to prevent fraudulent workers' compensation claims. Consequently, the laws surrounding this type of claim are complex and often difficult to understand. You don't want to leave your medical treatment and compensation in limbo if you are legally entitled to it.
Let Us Help You Today
If you have been injured on the job, you need to consult with an experienced Florida workers' compensation attorney. The attorneys at Leifer & Ramirez have the experience to be sure that you receive the benefits and compensation that you deserve. Contact us today for a consultation at one of our convenient Florida locations.
Resource:
eg.state.fl.us/Statutes/index.cfm?App_mode=Display_Statute&Search_String=&URL=0400-0499/0440/Sections/0440.192.html