How An "Emergency Medical Condition" Can Affect Your Right To No-Fault Benefits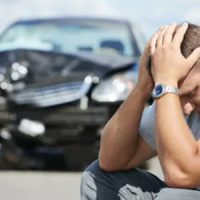 You might assume that if you are injured in an auto accident, your "no-fault" benefits under Florida's Personal Injury Protection (PIP) law will automatically cover your bills. But the law is not quite that simple. The actual amount of benefits available will depend on your diagnosis.
Under the statute, your no-fault insurer is required to provide up to $10,000 in medical benefits only when a "licensed physician, dentist, or advanced registered nurse practitioner" determines that you sustained an "emergency medical condition" as a result of your auto accident. On the other hand, if the relevant health care provider determines you did not have an emergency health condition, your PIP benefits are limited to just $2,500.
Appeals Court Rejects Hospital's Lawsuit, Cites Lack of "Affirmative Diagnosis" of Auto Accident Victim
A recent decision from the Florida Fifth District Court of Appeals, Depositors Insurance Company v. Pasco-Pinellas Hillsborough Community Health System, further clarified that your provider must make an "affirmative" diagnosis of an emergency health condition. Such a condition cannot be implied. The case before the Fifth District involved a woman who was injured in a rear-end truck auto accident. Immediately following the collision, the victim drove herself to a nearby hospital emergency room, where she complained of back pain.
Hospital staff performed a CT scan and prescribed the victim muscle relaxants. The victim was then released without further diagnosis or treatment. When the victim later filed a claim for PIP benefits, the insurance company asked for a "written determination" confirming she sustained an emergency medical condition in the accident. The victim never replied, so the insurer limited benefits to $2,500. This was less than the hospital had billed the victim.
The victim then assigned her right to contest the insurer's decision to the hospital, which proceeded to file a lawsuit. The litigation eventually ended up in the Fifth District, which put the question simply: Given neither party disputed the hospital staff failed to make an "affirmative diagnosis or determination" that the victim had an emergency medical condition, were the available PIP benefits $10,000 or $2,500.
The appellate court came down in favor of the insurance company, i.e., that no-fault benefits were capped at $2,500. The Fifth District noted that two other Florida appellate courts, as well as the U.S. 11th Circuit Court of Appeals, had previously reached the same conclusion when confronted with this identical question. In short, the statute required an affirmative determination to trigger the higher benefit amount. As such, the insurance company here was entitled to summary judgment dismissing the hospital's lawsuit seeking additional payment.
Speak with a Florida Personal Injury Lawyer Today
Just because you think your insurance company will provide a certain amount of coverage following an accident, that is not always what will happen in practice. That is why it is important to work with an experienced Boynton Beach car accident attorney who can represent you when dealing with insurance companies. Contact Leifer & Ramirez today to schedule a free consultation with a member of our personal injury team.
Source:
scholar.google.com/scholar_case?case=8335425154300488091