Been Injured? Get Medical and Legal Help to Aid Your Recovery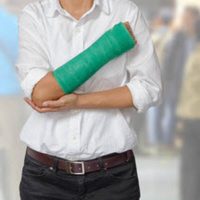 Finding yourself unexpectedly suffering from serious injuries is inherently shocking and difficult to adjust to despite the fact that millions are injured unintentionally every year. People are injured in the Sunshine State in many ways including due to scenarios like:
A car accident caused by someone else's negligence
An encounter with a defective product
Injuries resulting from medical malpractice
Harm from faulty drugs
What Are the Expenses I Might Be Entitled to Recover?
Following an accident that occurred because of factors that weren't your fault, you may be entitled to recover for documented economic expenses such as your:
Emergency room visits
Costs of visiting doctors for treatments
Special medical equipment your doctor instructs you to get
Prescription medications
Physical therapy
The income lost from not being able to work
Obtaining Medical Help is a Critical Step  
You will likely be offered the assistance of first responders at the scene of your accident or injury. Even if you decline emergency assistance there, it is still a good idea to get checked out by a medical professional. There have been many people who have felt fine at the scene of an accident due to raging adrenaline only to later realize that they are actually severely injured. You can choose to visit an emergency room, venture into an urgent care or even schedule an appointment with your primary care provider so long as he or she has availability quickly. Importantly, you should understand that if you do not receive initial medical services and care within fourteen days when it comes to certain kinds of accidents, you will not be entitled to some kinds of benefits whatsoever under Florida law. Regardless of when you seek the help of a medical professional, ensure that you continue receiving medical treatment as directed by your doctors until you are explicitly instructed to stop.
Other Considerations Regarding Pain and Suffering  
You will want to ensure that you keep up with a copy of your hospital bills, medical receipts, missed days at work, and any other documentation that you suspect could be helpful in pursuing a personal injury claim. In addition to helping you demonstrate your expenses, this can also help you show how the accident has impacted your life which is essential to your entitlement to pain and suffering. In many cases, an accident victim deserves to be compensated beyond the scope of actual expenses associated with the claim and he or she is able to also recover for the stress that can manifest physically or emotionally after an injury and everything that comes with it.
We Offer the Legal Help You Need 
If you have tragically been injured in an accident because of someone else's negligence, there is no need for an additional tragedy to occur because you don't have the help that you need. As the experienced  South Florida personal injury attorneys at Leifer & Ramirez, we can help you recover from the traumatic experience that you and your family have been through and hold the responsible parties accountable. We have helped many clients over the years who have been injured in a wide variety of circumstances, so you can depend on us to provide the legal help you need. Reach out to us today to begin with a free consultation if you suspect that you have been injured by someone else's negligent behavior.
Resource:
cdc.gov/nchs/fastats/accidental-injury.htm
https://www.leiferlaw.com/benefits-of-hiring-a-florida-personal-injury-attorney/