Avoiding the Risks of the Rush Hour Commute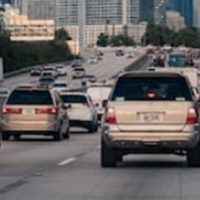 At the end of the workday, most of us can't wait to escape our respective workplaces no matter how much we may love our jobs. Therefore, it is no surprise to anyone who lives and works in this area that the roadways here in the South Florida area crowd with even more traffic than usual between 4 and 7 p.m. on weekdays. While most of us probably dread driving during this time because we are battling hordes of other drivers who are eager to get home after work, the reality is that this is actually a dangerous time to drive due to these crowded roadways.
How Dangerous is Driving During Rush Hour?

Unfortunately, statistics indicate that rush hour commuting equates to a dangerous driving situation. In fact, the results of one study indicated that rush hour is in fact the deadliest time period of the day. Between 4 p.m. to 6:59 p.m., there were a reported 6,201 crash-related fatalities, more than during any other time. Unsurprisingly, the afternoon rush hour time period is more dangerous than the morning commute. Rush hour fatalities are reportedly 85 percent higher than the 3,345 deaths that occurred during the morning commute which is in fact the time period with the lowest number of fatalities.
Why is Rush Hour Driving So Dangerous?
People are rushing. At the end of the workday, drivers on the road are so eager to be home that they are more likely to undertake riskier behavior in the rush to get home faster. When multiple people on the road are undertaking the same reckless behavior, it is understandable why accident statistics are higher during this time period.
People are tired. Even when they aren't trying to undertake risky or reckless behavior, people are often tired at the end of the workday. Statistics indicate that drivers are actually three times more likely to be in a car crash if fatigued.
People are distracted. Many distractions can take place during the course of the workday. Anything from an argument with a coworker, a reprimand by a supervisor, or even knowing that marital problems are waiting at home are all reasons for a driver to be distracted during the rush hour commute.
What Are Safety Tips for Driving During Rush Hour?

While every accident can't be avoided, there are actions you can undertake to help you make it home safely during rush hour. This includes:
Slow down
Don't tailgate
Stay in your lane
Avoid using cruise control
Beware of drivers who dart from lane to lane
Avoid changing the radio, talking on the phone or other distracting behaviors
Don't Rush into Choosing the Wrong Legal Team.

Whether you or someone you love has been injured during rush hour or at some other time, we may be able to help. As the Florida car accident attorneys of Leifer & Ramirez, we are experienced in helping the victims of others' negligence recover deserved compensation for injuries, including medical expenses, lost wages, and pain and suffering. Contact us today to connect with one of our professional team members and begin with a complimentary review of your case.
https://www.leiferlaw.com/avoiding-accidents-on-road-trips-in-florida/