Avoiding Accidents on Road Trips in Florida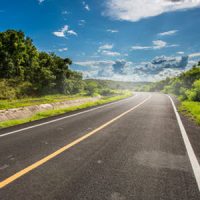 Road trips are an exciting way to explore a new destination or once again visit a beloved one you are already familiar with. Unfortunately, spending so much time on the road means that you are increasing your chances of getting into a car accident. The prospect of getting into an accident while far from home can be scary due to unfamiliarity with the area. It is obviously best to undertake actions that can help you avoid getting into one in the first place during your road trip. However, every accident can't be avoided and therefore, you should also understand your options if you happen to find yourself involved in one.
How Can Accidents Be Prevented on Road Trips?

Prepare for your trip ahead of time. Spend some preparation time to help ensure safe travels. Map out your journey and take a look at the route suggested by your GPS system or smartphone application before hitting the road.
Plan to drive during the day. The National Safety Council has reported that driving at night is always more dangerous. Almost half of traffic deaths occur while driving at night despite the fact that only twenty-five percent of driving happens during that time.
Avoiding distracted driving. Stay focused on the road, including what you can see in front of you and in your mirrors. Wait until you stop for a break before engaging in distracting behaviors such as texting, eating, putting on makeup, or using social media.
Pay attention to road conditions. Be especially careful on sharp curves and steep inclines and stay aware of the dangers caused by soft shoulders and potholes. Additionally, the weather can change quickly here in Florida. Always check the forecast before heading out.
What Compensation is the Victim of a Road Trip Accident Entitled to?
Despite your best efforts, the reality is that every accident isn't avoidable. Therefore, you should understand that if you find yourself the victim of one, and depending on the nature and extent of your injuries, you may be able to recover compensation for:
Medical fees
Current and future lost wages
Permanent disabilities
Pain and suffering
What Happens if the Other Driver Doesn't Have Insurance?

The good news is that you are likely still covered if you are a Florida driver and your accident occurs in the Sunshine State. Florida is a state with no-fault auto insurance. This means that the auto insurance provider of a driver who has been involved in an accident will automatically pay for certain damages, regardless of fault, up to a specified limit due to personal injury protection (PIP). Anyone who has a valid Florida license plate is required to have at least $10,000 in PIP insurance coverage. Therefore, you may be able to collect medical expenses from your own PIP insurance. The best way to find out your options for obtaining compensation for your injuries is to reach out to an experienced personal injury attorney.
Let Us Take This Journey With You.
If you've been injured in an accident during your road trip, you may be entitled to compensation. However, it is imperative that you obtain competent legal help from a team that can help you determine who is liable and hold the responsible parties responsible. As the South Florida car accident attorneys at Leifer & Ramirez, we are skilled and experienced personal injury lawyers who represent clients every day in personal injury claims. We can help guide you through this process and ensure that you undertake the correct steps to obtain the compensation that you deserve. Contact us today.
Resource:
https://www.leiferlaw.com/why-you-should-obtain-the-help-of-a-personal-injury-attorney-after-an-accident/