Avoiding Reckless and Raging Drivers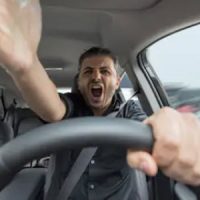 Local 10 News recently reported that a young woman who engaged in reckless driving behavior caused multiple accident scenes on a local highway. The 25-year-old reportedly initially crashed her Honda sedan into a  Mercedes vehicle and fled. Afterward, she continued traveling eastbound on SR 836 toward Interstate 95 and then struck a gray Dodge van. Her behavior allegedly caused the afternoon rush-hour commute to slow down to 1 lane. The young woman is in police custody and the extent of any injuries as a result of the multiple crashes is unknown.
It is difficult to anticipate the behavior of those we know in the state of current society. It is even more difficult to predict the behavior of other drivers on the road who we don't know, especially when they are acting erratically. Therefore, it is important to understand what to do if you happen to find yourself involved in an accident with a reckless driver or one who is displaying signs of road rage.
How Does an Unpredictable Driver Affect Other Drivers?
Unfortunately, a driver who engages in unpredictable behavior is dangerous for other drivers because this behavior comes across as aggressive to others regardless of whether it was intended to be.  According to the results of a study conducted for the National Highway Traffic Safety Administration, aggressive driving is a label for a variety of dangerous on-the-road behaviors. These behaviors include:
Following too closely
Driving at excessive speeds
Failing to yield
Weaving through traffic
Running stop lights and signs
Driving erratically
What Should I Do if I am Involved in an Accident With a Reckless or Raging Driver?

The good news is that by understanding how to react, you may be able to prevent the situation from escalating further or even begin to deescalate it. If you find yourself confronted by an aggressive driver you should:
Engage as little as possible. Ensure that you do not respond to taunting or otherwise try to over-talk the aggressive driver. Additionally, do not admit fault of any kind and avoid apologetic statements.
Remain in your vehicle. Stay neutral even if the other driver gets out and tries to engage you. You can protect yourself and anyone who happens to be with you best from inside your vehicle.
Call 9-1-1. Reach out to authorities as soon as you feel you can do so safely. Make sure that you tell the operator about the other driver's behavior.
Reach out to an experienced attorney. Despite your best efforts to remain calm, accidents happen and when they do, you will likely need legal help. After obtaining medical help for your injuries, reach out to an attorney as quickly as possible.
Have You or a Loved One Been Injured or Killed as the Result of Someone Else's Road Rage?

Then there is a good chance that you are entitled to recover from the responsible parties. As the South Florida car accident attorneys of Leifer & Ramirez, we have helped many people pursue the compensation that they deserve during our decades of combined experience. In a world of unpredictable drivers, you can depend on us to help you hold the responsible parties responsible. Contact us today for help.
Resource:
local10.com/news/2019/11/08/woman-causes-fleas-multiple-accident-scenes-on-sr-836/
https://www.leiferlaw.com/the-dangers-of-walking-for-pedestrians/