Why You Should Obtain the Help of a Personal Injury Attorney After an Accident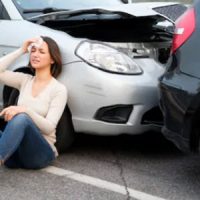 If you have been injured in a car accident or experienced some other kind of unexpected personal injury, you are probably struggling to understand your next steps. In this scenario, many victims of others' negligence choose to hold the person who caused the accident responsible for his or her actions by pursuing a personal injury claim. When the victim of an accident brings a personal injury action against the person that caused his or her injuries, a lawyer is usually retained for this process.
But why? What are some of the reasons to obtain the help of a personal injury attorney after an accident?
You Can't Depend on the Insurance Company to Treat You Fairly.

Even if the insurance company you need to obtain compensation from is your own because Florida is a no-fault insurance state, that doesn't mean you will be offered a fair amount. Any individual you encounter from an insurance company represents an adverse party and his or her primary interest is ensuring that you are paid the least amount possible for your injuries – no matter how nice this person seems. Additionally, as you can't go back for more compensation once you settle, it is imperative that you get your settlement right the first time.
You Probably Won't Have to Go to Court.

We understand that some people hesitate to hire a personal injury lawyer and pursue a personal injury claim because the idea of having to go to a courtroom and testify is intimidating. However, part of the benefit of hiring a personal injury lawyer is that he or she will examine the details of your case and determine the best way to resolve it in your favor. In most personal injury cases, this process will start with negotiations and end with a settlement that never goes to court. In fact, only four percent to five percent of the personal injury cases in the United States actually go to trial. And don't think that settlement means you lose control over your claim. Your personal injury attorney will ensure that you play an active part of every decision that could significantly affect your life.
But What if I Have a Family or Estate Lawyer Who I Think Can Handle My Personal Injury Case?

Would you go to a doctor who specializes in hearing loss for problems with your eyes? Probably not. Similarly, while all lawyers are professionals, all lawyers are not experts in all areas of law. Instead, many lawyers specialize in certain areas of law and those are the areas in which they have the most experience. And just as the family lawyer you know specializes in helping with family matters, other attorneys such as those at Leifer & Ramirez have spent decades researching and learning the best methods to maximize compensation for the victims of others' negligence while specializing in personal injury law.
Allow Yourself the Benefit of an Experienced Personal Injury Attorney.
As soon as you know that you have been hurt in an accident, you should see a doctor and then contact an experienced personal injury attorney for a free consultation. It always helps in this kind of situation to have a skilled legal team that specializes in personal injury law on your side who can help clarify what your next steps should be. As the South Florida car accident attorneys of Leifer & Ramirez, we have the experience and the resources to build a case that is designed to obtain maximum compensation. We will help you understand your rights and find the best solution for your individual situation and you can depend on us for the legal help that you need. Contact us today to begin.
Resource:
flhsmv.gov/insurance/
https://www.leiferlaw.com/the-effects-of-paralysis-after-a-car-accident/