Alleged drunk driver causes fatal accident in Boca Raton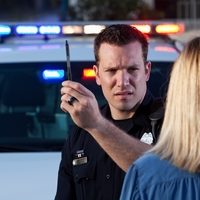 Everyone in Florida knows how dangerous drunk driving is. Between strict laws against it and widespread campaigns warning drivers of the harm it can cause, it would be nearly impossible for someone to claim they didn't know it was a safety risk. Unfortunately, people in our area continue to get behind the wheel after drinking, and a recent accident in Boca Raton shows the damage it can cause.
Over the weekend, a 22-year-old who police believe was under the influence of alcohol caused a three-car crash that left one victim dead. According to the Palm Beach County Sheriff's Office, the driver tried to move around a car that had stopped for a red light but ended up crashing into the back corner of the car. The 22-year-old couldn't stop and drove through the intersection.
The 22-year-old then hit another car that was driven by a 52-year-old woman. The woman's car was sent into a nearby tree. Although she was rushed to a hospital, she was pronounced dead soon after. The 22-year-old, however, only sustained minor injuries.
As of right now police are continuing to investigate the fatal car accident. They say charges are pending against the driver who caused the crash.
No one should have to cope with the loss of a loved one because someone else made the poor decision to drive while intoxicated. Sadly, people will continue to be forced into this devastating situation until drivers learn to make responsible decisions. Hopefully accidents like this one will start encouraging people to find safer ways home.
Source: Boca News Now, "Boca Man Allegedly Under The Influence In Fatal Accident," Sept. 30, 2013