3-Years-Old Lake Worth Girl Hit by Truck, Killed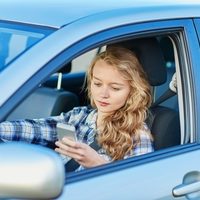 On a recent afternoon, a Lake Worth woman's phone rang. When she answered, she heard the words that every parent dreads. Her daughter had been hit by a truck and was seriously injured.
Before that phone call, the woman's 3-year-old daughter and a friend walked to a nearby convenience store. As they were on their way home, a truck swerved off the road and struck them. The aftermath of the car accident is likely the worst thing the young girl's mother could every imagine.
Although the 3-year-old was transported to a local hospital, she was quickly pronounced dead. Her mother said the hug and kiss she got from her daughter each morning is what she will miss most.
The girl who was walking with the toddler was injured in the crash, but she is expected to survive.
Unfortunately, the reason behind this tragic accident is not clear. Police are investigating the incident further to determine if impairment or a medical issue may have been caused the truck driver to leave the road and crash into the two girls.
Losing a child is every parent's worst nightmare. Sadly, the mother of this child was forced to endure that horror. As she finds a way to get through this heartbreaking situation, considering Florida's personal injury laws may be helpful.
Although no amount of money can ever make up for the death of a child, a wrongful death lawsuit can provide the parents with the compensation they deserve. By having medical bills, funeral expenses and other costs covered, parents can focus on helping each other through such a difficult situation.
Source: WFLX, "Mother of 3-year-old car crash victim speaks out," Katie Johnson, Sept. 24, 2013