Will My Rideshare Injury Claim Become a Lawsuit?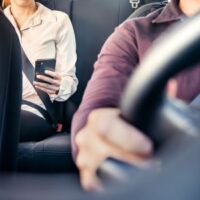 Uber, Lyft and other rideshare services have revolutionized how people get around Delray Beach, Deerfield Beach, Pompano Beach, and the surrounding areas. These vehicles for hire offer a level of convenience and accessibility that accounts for their popularity, but as is true with any mode of transportation, accidents can happen.
After a Florida rideshare accident that results in injuries, you might wonder whether your claim has the possibility of escalating into a lawsuit. To shed light on what your claim process might look like, connect with an experienced Boca Raton personal injury lawyer.
Most Claims Are Settled Through Negotiation
In the majority of cases, Uber and Lyft claims are settled through negotiation. The reasons why negotiation is the path of choice rather than proceeding with a full-blown lawsuit include the following.
Liability concerns. Rideshare companies require individuals who are driving for them to carry coverage that will provide coverage for accident expenses that occur while the driver is on duty. This means that if you're a passenger, pedestrian, or occupant of another vehicle involved in an accident and a rideshare driver is the at-fault driver, you generally have a legitimate claim.
Settlement talks lead to a fair offer. Through negotiation, essentially a back-and-forth between you, your legal representation, and the insurance company, it is usually possible to reach an agreement on a compensation amount that covers medical expenses, lost wages, pain and suffering, and other damages. Only fees and costs directly resulting from the accident will be part of a settlement offer.
Assessing factors. The process of negotiation often leads to a fair offer because all of the factors affecting the settlement are fully reviewed. For example, the severity of your injuries, the degree of liability, and the availability of evidence will all be assessed in advance so that your skilled injury lawyer has the documentation they need to fight for a just compensation.
Litigation, or filing a lawsuit, is a last resort. Typically this will only happen when the negotiation process fails to yield a satisfactory settlement.
Situations that Lead to Lawsuits
While most Florida rideshare injury claims are settled through negotiation, there are a handful of situations where litigation could be considered. Your lawyer may inform you that filing a lawsuit is an option when insurance denies liability for the accident, a settlement offer from the insurance company doesn't adequately cover your damages, or multiple parties involved make negotiation a less likely path to resolution.
To learn what is best for your unique situation, consult a Boca Raton personal injury lawyer who has a background in ridesharing injury cases. Because of their work on similar cases, they can provide you with expert guidance.
Are you unsure how to get your rideshare injury expenses settled? Skilled injury lawyers can negotiate on your behalf and ensure you receive a fair settlement. Plus, if going to court is required, they can represent you throughout the litigation process. Reach out to Leifer & Ramirez for a case review. Call 561-660-9421 today.