Exploring Vacation Rental Injuries and Premises Liability Claims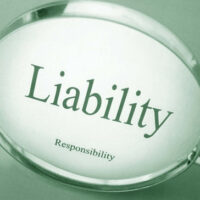 With so many picturesque landscapes and beautiful beaches, Florida is a top destination for vacationers. Visitors can relax on the sandy beach for the day and in the evening head into vibrant cities for adventure and fun. While some individuals, couples, and families opt to stay in hotels and resorts, many others turn to vacation rentals.
While rentals are an attractive option because they give vacationers the choice of choosing the accommodation size they need and connect them with opportunities to have their own kitchen and entertaining spaces, there can also be injury risks. After a vacation rental injury, a Boca Raton personal injury lawyer with experience in premises liability can help.
Premise Liability for Rental Beach Houses and Condos
Vacation rentals provide travelers with a home away from home, but there are times when slips and falls, inadequate security, malfunctioning amenities, or even structural defects lead to injuries. Sometimes there is no warning, but in other situations property owners and managers who have a responsibility to maintain safe and well-kept premises have ignored warning signs.
When a person or group is negligent, financial recovery is possible, and after harm due to a known risk at a vacation rental the injured party could secure compensation through the legal principle of premises liability, which holds owners and managers accountable for injuries that occur on their property due to negligence or unsafe conditions.
A successful premises liability claim establishes the following:
Proving legal duty of care. Illustrating that the property owner or manager had a duty to maintain safe premises for guests.
Breach of proven duty. Proof that the individuals in charge of the property failed to meet their duty of care by not addressing hazards or unsafe conditions.
Documentation that the risky or dangerous condition directly caused an injury.
Damages sustained. Evidence of physical, emotional, or financial damages as a result of the injury.
If you've suffered an injury in a vacation rental and are able to prove there was a duty of care breach and the losses were a direct result of that breach, compensation for medical expenses, lost wages, pain and suffering, and other damages could be in reach.
At Home and On Vacation, Your Rights Matter
Vacation rental injuries are an upset to a time you earmarked for relaxation and an enjoyable period away from home. If you've experienced an injury due to unsafe conditions in a vacation rental, remember that your rights matter and legal professionals are available to fight for your recovery.
Accidents can and do happen when people are on vacation. If you were injured while at a Florida rental, discuss potential avenues for compensation with a Boca Raton personal injury lawyer.
Who is responsible for your vacation rental injury?  Connect with a premises liability expert, talk to the attorneys at Leifer & Ramirez. Seeking legal guidance from a knowledgeable lawyer can help you understand your options, navigate the legal complexities, and work towards securing the compensation you deserve. Schedule your initial consultation today, call 561-660-9421.