Why Timely Action Will Get the Most Out of Your Accident Claim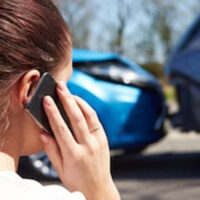 Accidents can happen at any moment, and when they do, it's essential to act swiftly and decisively to protect your rights and maximize your compensation. One of the first steps you can make to strengthen your case is to connect with a Boca Raton personal injury lawyer. Attorneys know how timely action can make all the difference in the outcome of an accident claim, because they have seen the results of working effectively and promptly time and time again. To learn about how timely action can fortify your Floria accident claim, schedule a consultation with an injury attorney.
Preserving Evidence and Avoiding Mistakes
Taking immediate action after an accident is an important part of preserving valuable evidence. There is not an infinite amount of time available to collect evidence, such as gathering images  of road conditions, poor signage, damaged vehicles, and physical injuries. Strong documentation can deteriorate or be lost altogether if not documented properly and promptly. Witness statements are also more reliable when taken shortly after the incident as memories can fade over time or individuals may be more difficult to track down at a later date.
Many find themselves overwhelmed, confused, and in pain in the aftermath of an accident. This is normal. But taking a breath and reacting effectively is in your best interests, so if you are feeling overwhelmed simply connect with legal counsel and have them act immediately on your behalf. Sometimes when people are emotional and upset they make mistakes, such as admitting fault when they were not to blame or providing inconsistent statements, which can be detrimental to your claim. Having legal counsel from the beginning can help you avoid these pitfalls.
Statute of Limitations and Communicating with Others Involved
In Florida, there are set deadlines for taking legal action and filing claims. If you miss the timeline set through the state's statute of limitations, you may forfeit your right to seek compensation altogether, and it may take more time than you initially realize to collect evidence to support your need for recovery. Acting promptly ensures that you meet crucial deadlines, protect your legal rights, and are able to access the financial relief you need to move past the traumatic event.
Even if you have had pleasant exchanges with representatives from your insurance company in the past, know that Insurance companies can play hardball when it comes to settling claims. This can happen in a range of ways, from pressuring you into accepting a quick, lowball settlement to denying your claim altogether because you delayed reporting a collision.
A Boca Raton personal injury lawyer can guide you through the recovery process, and the sooner you have legal representation, the stronger your position will be.
Have you been injured in a Delray Beach, Deerfield Beach, or Pompano Beach vehicular collision? Moving forward with timely legal action is essential to you receiving a maximized compensation amount. With the right legal support, you can strengthen your claim. Talk to car accident attorneys at Leifer & Ramirez to learn more. Book your consultation today, call 561-660-9421.