Navigating the Path to Financial Recovery After a FL Car or Truck Accident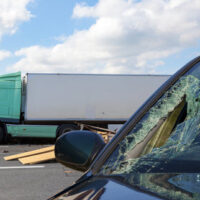 Car and truck accident effects can be far-reaching, with medical expenses, property damage costs, and needing to take time off of work to see to accident-related recovery, financial hardships are possible.
When you connect with an experienced Boca Raton personal injury lawyer, they can share with you what steps you should take to protect your financial future, whether you were involved in an accident in Delray Beach, Deerfield Beach, or the surrounding areas.
Seek Medical Attention and Contact Law Enforcement
Your health is essential, so it is important to seek medical attention immediately following a traffic accident, even if you believe your injuries are minor. There are individuals who have been involved in Florida collisions and sustained injuries that do not show symptoms right away, but the harm is recognized by health providers. A medical professional's evaluation provides vital documentation should an insurance claim move forward at a later date.
And the severity of the accident should not be a deciding factor on whether or not to call police. Instead, report every accident to law enforcement, minor or major. Officers often arrive at the scenes of accidents, and when they do they are able to gather valuable evidence such as photographs, witness statements, and information from all parties involved. Documentation collected by officers are often crucial pieces in the puzzle of establishing liability.
Beyond notifying Florida law enforcement, it is also important to promptly notify your auto insurance company and provide them with details about the event. It is important to note that you do not have to expound on why you think the accident may have occurred or who you believe was at fault. Stick to facts, such as where the accident occurred, what time it happened, and injuries that were sustained.
To Pursue Fair Compensation, Consult with an Injury Attorney
For many, enlisting the services of an experienced Florida injury attorney is a way to significantly support their need for a full and fair financial recovery. After all, accidents are an unusual event for most Florida residents, but injury lawyers work on claims every day so they know how to navigate the legal complexities, negotiate with insurance companies, and shield people's rights.
As soon as you connect with a Boca Raton personal injury lawyer, they will begin the process of assessing the extent of your damages, including medical expenses, lost wages, property damage, and emotional distress in order to put a true value on your claim.
Next, your attorney will gather evidence and communicate with other parties involved, including insurance adjusters and attorneys for other parties. With a legal professional committed to your case, you can take the time you need to follow all of your healthcare provider's recommendations, from attending therapy sessions to securing work leaves to heal properly at home. Comprehensive care contributes to your recovery, quality of life, and overall well-being.
Can an attorney help you? You don't have to go through financial recovery efforts on your own, the attorneys at Leifer & Ramirez are available to guide you through the process and advocate for your best interests. Schedule your initial consultation today, call 561-660-9421,