Motor Vehicle Injury Claims and Complications from Social Media Posts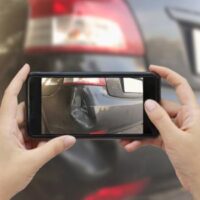 Many who live in and visit Florida interact with social media platforms daily. On their phones and computers they use these social media to connect with friends, share experiences, promote their work, and document daily activities.
While social media can be fun, if you've been involved in a motor vehicle accident and are pursuing a personal injury claim you should proceed with caution when it comes to social media activity. Connect with a Boca Raton personal injury lawyer soon after an accident to learn about best practices. Talking to an attorney is a way to learn about how posting on your social media accounts could complicate your motor vehicle injury claim.
Inconsistencies and Privacy Settings
A primary reason to be cautious about your social media activity after a motor vehicle accident is that anything you share online could potentially be used as evidence against you. It is possible for insurance companies and attorneys to scour social media profiles, and when they do they are looking for information that can be used to dispute the severity of your injuries or the circumstances of the accident.
In addition to looking for evidence, insurance adjusters may use your social media activity to identify inconsistencies. For example, if your claim includes physical injuries that hinder your daily activities, posting photos of you dancing at an event could be used to raise doubt on the severity of your injuries. You want to avoid complicating your claim. Consistency is crucial. Simply staying off of social media is a way to sidestep the possibility of a dispute.
And before you assume that none of the complications from social media posts will apply to you because you have activated your privacy settings, know that social media privacy safeguards can be breached in ways you hadn't anticipated. It is possible for your friends, family members, and work connections to share your posts. Or an investigator may use tactics you are unfamiliar with and hadn't considered in order to gain access to your social media content.
Legal Advice and Social Media Use
Counseling with a Boca Raton personal injury lawyer early in the claims process is a way to protect yourself and increase the likelihood of you securing a maximum settlement. A veteran injury lawyer can provide you with guidance on your social media use, including what to share, what to avoid, and how to protect your interests throughout the claims process.
Legal professionals are familiar with the potential consequences of online activity. After a Florida collision, remember that what you share online can have real-world implications for your claim, so think twice before hitting that "post" button and talk to an attorney.
Do you engage with social media on a daily basis? While social media can be a valuable communication tool for staying informed and promoting personal and professional connections, it can also pose risks when you're pursuing a motor vehicle injury claim. Discuss your situation with the seasoned car accident attorneys at Leifer & Ramirez. Schedule your consultation today, call 561-660-9421.