Who Can Be Sued For A Truck Accident?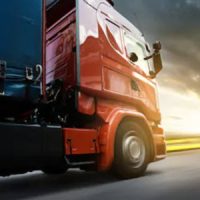 Trucks provide a vital function for our country by transporting goods, however, they also pose a very real risk to all other drivers on the road. Last year, over 5,000 vehicles were involved in accidents with commercial trucks. Semi-trucks can weigh up to 80,000 pounds, dozens more than a standard passenger vehicle. For this reason, it is no surprise that accidents between semi-trucks and standard passenger vehicles are so often fatal. Additionally, they are also often avoidable. Most truck accidents would never have occurred in the absence of negligence. For victims of commercial trucking accidents, the consequences of this negligence can be severe, causing debilitating injuries and even the death of loved ones. These victims often incur hundreds of thousands of dollars in damages. Luckily, the financial burden of someone else's negligence is not theirs to bear. By bringing a personal injury lawsuit against the negligent party, victims of negligence are able to recover financially for the harm that they have suffered. The first step in these situations is often contacting an attorney who can help you determine any and all liable parties.
Potentially Liable Parties in a Truck Accident
There are many potentially liable parties in a commercial trucking accident, and who is responsible for causing the accident is not always immediately apparent, even to those involved in the crash. We'll review some of the most common parties below:
The truck driver. It doesn't take much for an 80,000 pound truck to cause chaos on a roadway. Speeding, distracted driving, driving under the influence, and falling asleep at the wheel, are all common causes of semi-truck crashes. In these cases, the driver's negligence would likely be found to have caused or contributed to the accident.
The truck driver's employer. Truck drivers are often put under a great deal of pressure by their employers to make tight deadlines, skip legally required breaks, or adhere to unreasonable schedules that require them to speed and drive tired, or to rely on substances to keep them awake that can impair their judgment. If any of this can be substantiated (which it often is through subpoenaed trucking logs and documentation), the truck driver can also be held liable.
The supplier or distributor. When the truck driver brings their trailer to a supplier or distributor, they rely on the staff there to pack it appropriately and within legal limits. If the staff overpacks the truck or improperly distributes the weight of the cargo, it can make it difficult for the truck to come to a timely stop, or result in roll-over and jack-knifing accidents.
Components manufacturer. If the truck accident was caused by a component of the vehicle malfunctioning, the manufacturer can be held accountable.
Another driver. Many truck accidents are caused by another driver cutting the truck driver off. This causes the truck to have to slam on its breaks, and can result in a roll-over accident or rear-end accident.
Contact Leifer & Ramirez Today
If you or a loved one have been seriously injured in a semi-truck accident, the experienced Boca Raton truck accident lawyers at Leifer & Ramirez can identify all liable parties and hold them accountable for the harm that they have caused you. Contact us today to schedule a consultation.
Source:
injuryfacts.nsc.org/motor-vehicle/road-users/large-trucks/