Pedestrian-Vehicle Accidents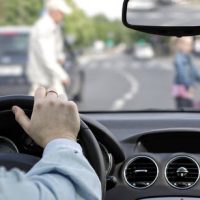 An astounding 7,000 pedestrians were killed just last year due to being hit by vehicles. That means that approximately one pedestrian every 75 minutes dies due to a vehicle collision. These accidents are devastating, and they only continue to increase. If you are a pedestrian who has been seriously injured by a vehicle, there can be a number of barriers to getting the compensation that you are entitled to, particularly in the case of a hit-and-run. However, a dedicated personal injury lawyer can help you to get the compensation that you are entitled to by helping you identify the responsible party and hold them accountable in court by bringing a personal injury lawsuit.
Suing for a Pedestrian-Vehicle Accident
If you are a pedestrian who has been hit by a vehicle in an accident that was not your fault, you are entitled to compensation. Personal injury lawsuits exist to restore victims of other people's negligence to the position they would have been in financially had the accident never occurred. In order to have standing to bring a personal injury lawsuit you must be able to show that another party was negligent in causing the accident and that you suffered physical and financial injuries as a result of their negligence. Many times the negligent party will be the driver that hit you. For instance, if the driver was speeding, driving under the influence of alcohol, ignored a traffic signal or crosswalk, or is driving at night without their headlights on at the time of the accident, these would all constitute acts of negligence which would make them liable for any harm that resulted. However, there may be additional parties at fault as well. For example, if the traffic signal malfunctioned, or a stop sign or crosswalk was not visible, the city or state responsible for maintaining it can also be held accountable. Additionally, if the driver was unable to stop due to a vehicle issue, such as defective breaks or a malfunctioning component, the manufacturer may also be held liable. It's important to note that multiple parties can be added to a lawsuit. This is important, especially if the driver's insurance will not cover your expenses.
Damages for a Pedestrian-Vehicle Accident
The goal of a personal injury lawsuit is to make you financially whole again after an accident, which means all expenses incurred as a result of the accident must be reimbursed. This includes compensation for all medical expenses incurred due to the accident, as well as coverage for any work missed because of your injuries. You can also receive compensation for pain and suffering, intended to compensate you for the physical and emotional trauma of the crash. In some cases where the driver was extremely negligent such that they exhibited reckless disregard for the wellbeing of others on the road, punitive damages may also be available.
Contact Leifer & Ramirez Today
Leifer & Ramirezis ready to fight to get you the best possible settlement for the damages that you have suffered. Contact our Boca Raton car accident lawyers today to schedule a consultation and find out how we can help you and what your claim is worth.
Source:
cdc.gov/transportationsafety/pedestrian_safety/index.html