When Is the Worst Time to Visit a Personal Injury Attorney?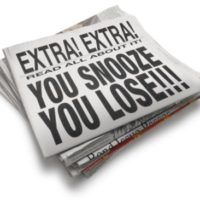 If you have been injured, you probably have a lot of questions. Do you really need a personal injury attorney? How much is your case worth? Is it better to act now or wait a while?
You may have even wondered why lawyers caution you to act quickly.
There is a very good reason for this. If you wait too long to file your case, the statute of limitations may run out, forever barring you from bringing a claim. The absolute worst time to visit a personal injury attorney is after the time period for the statute of limitations.
This is why it is important to act now.
Statute of Limitations in Personal Injury Cases
In personal injury cases, an injured person only has a set amount of time in which to file a claim. Known as a statute of limitations, this time limit is put in place to stop people from filing a lawsuit after too much time has passed.
Although state laws vary, most states limit claims for personal injuries to two or four years, although a handful of states allow a plaintiff to file a claim within six years after the injury. In Florida, the statute of limitations for most personal injuries is four years.
When Does the Clock Start?
Another critical element in your case is knowing when the statute of limitations actually begins. The simple answer is that the clock starts ticking the date you discover you have been injured.
Unfortunately, this isn't always a straightforward issue, as the test for determining the date of the discovery of the injury also considers whether you should have known of the injury.
These are complex issues that require the help and guidance of an experienced attorney. Your lawyer can assess your case and determine how much time you have to file a claim.
They will help make sure that you file a claim in a timely fashion, and they will guide you every step of the way.
Speak with a Florida Personal Injury Lawyer
If you have been injured due to another person's negligence, you may be entitled to compensation for your pain, lost wages, medical bills, and other damages. A personal injury attorney can help you gather evidence, evaluate your case, and obtain full and fair compensation for your injuries.
If you wait too long to speak to a lawyer, however, you risk losing your chance to file a lawsuit. This is why it is absolutely critical to speak to an attorney right after an accident.
Remember, there isn't really a worst time to visit a personal injury lawyer… except after the statute of limitations has run out and they can no longer help you.
Also Read :