Discover What You Don't Know about Personal Injury Cases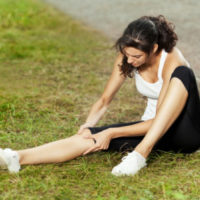 Were you involved in a car accident or maybe fell and suffered an injury? If so, then you might have to consider filing a personal injury claim. But first, youneed to know that a typical personal injury case boils down to damages.
In a personal injury case, the individual who suffered the injury is known as the plaintiff. The plaintiff is supposed to receive some form of compensation from the company, person or institution that is responsible for the damage (defendant). The compensation for the damages can be ordered by a judge or it can be decided on by the parties involved and their representatives through a settlement.
Determining the Damages – It is important for you to know how the damages are determined and exactly how they can be awarded. The major types of damages that are considered are physical, mental, and financial. Whether or not the other party should be penalized for their actions—or lack thereof, which resulted in damage is also considered.
Classifications of compensatory damages:
Medical– This includes all of the medical expenditures incurred due to an accident.

Income– This is in compensation for what you lost when recovering from the injuries. Your lost potential income could also be included.

Property– This is to pay for the cost of the possessions that were lost due to the accident.

Pain and Suffering– This is pay for the pain you went through during the entire recovery process.

Emotional Distress– Serious accidents can cause major emotional complications and an individual can be compensated for that.

Loss of Enjoyment– When you lose the ability to engage in an activity that you always enjoyed before the accident, you can be awarded a compensation.
Also Read : 7 Facts About Personal Injury Protection (PIP) Insurance in Florida
If the conduct of the defendant is particularly unacceptable, then another different type of damage might be given to the plaintiff. This is normally referred to as punitive damages. The purpose of these damages is basically not to compensate the complainant, but to penalize the defendant.
As the complainant, your actions before and after the accident will greatly determine whether or not you will be awarded compensation. If you played a role in causing the accident then your chances of being awarded compensation will significantly reduce or even cause a denial of payment.
If you think you have a personal injury case and looking for a proficient and highly experienced injury law firm in Boca Raton Florida then look no further. We are here for you. Contact Leifer & Ramirez today at 561-660-9421.