What To Expect After You File A Personal Injury Claim?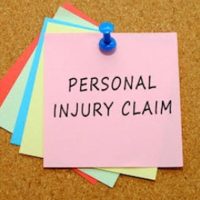 If you have suffered injuries due to the negligence of another person in the state of Florida, you may be wondering what to expect after filing a personal injury claim. In this blog post, we'll break down the steps involved in the personal injury claims process in Florida and provide tips on how to make sure your claim is successful.
Are you thinking about filing a personal injury claim but do not know what to expect? Our experienced Boca Raton personal injury lawyers at Leifer & Ramirez can assist you through the claims process. We can handle every detail of your claim and will stop at nothing until you get the compensation you deserve.
Gathering Evidence & Information
The first step in filing any personal injury claim is gathering evidence that proves the other party's negligence. This can include medical records, witness statements, photographs or videos of the scene, and any police reports related to the incident. It's crucial to collect as much information as possible, as this will help establish liability for your injuries.
Filing Your Claim
Once you have all of your evidence together, you can file a personal injury claim. When it comes to motor vehicle accidents, Florida is a no-fault insurance state pursuant to Florida Statutes § 627.7407, which means an injured victim should file a claim with their own auto insurer regardless of fault.
This claim must include detailed information about your accident and how it caused your injuries. It should also contain evidence that supports your argument that the other party was negligent and responsible for those injuries. The more thorough you are when drafting a claim, the better off you will be when it comes to securing a favorable outcome.
Negotiating a Settlement
After filing your claim, you and the insurance company will enter into negotiations in an effort to reach a settlement agreement outside of court. During these negotiations, both sides will present their arguments and attempt to come up with an agreeable solution. When negotiating a settlement, do not accept the insurance company's offer until you consult with an attorney. Insurance companies are known for their lowballing tactics that attempt to pay claimants as little as possible.
If negotiations fail and no settlement agreement is reached, then both parties will proceed to court, where a judge or jury will decide who is liable for damages incurred due to the accident.
Why You Need a Personal Injury Attorney
Navigating a personal injury lawsuit can be complicated and intimidating—especially if you don't know what steps are involved in the process. By understanding what to expect after filing a personal injury claim in Florida—and taking appropriate steps to prepare—you can ensure that your case is handled correctly from start to finish.
With proper preparation and legal representation by your side every step of the way, you are more likely to receive fair compensation for your injuries. For this reason, consider contacting a personal injury attorney who will represent your best interests through every step of the claims process.
Contact Leifer & Ramirez for Legal Assistance
If you were injured because of someone else's negligence and are considering filing a personal injury claim, our Florida personal injury lawyers at Leifer & Ramirez can help. We assist injured individuals in Boca Raton, Fort Lauderdale, Delray Beach, Deerfield Beach, and other parts of the state. Schedule a free consultation with our lawyers to discuss your next steps in the personal injury claims process. Call 561-660-9421 today.
Source:
leg.state.fl.us/statutes/index.cfm?App_mode=Display_Statute&URL=0600-0699/0627/Sections/0627.7407.html