What Is A Rolling Stop And How Can It Cause Car Accidents?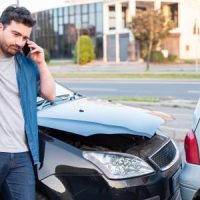 Have you ever seen someone slow down at an intersection but not come to a complete stop before proceeding? This maneuver is known as a "rolling stop" and can easily lead to catastrophic car accidents. In this blog, we will discuss what exactly a rolling stop is, why it is so dangerous, and some tips for avoiding them.
If you were injured in an automobile accident caused by a driver who rolled through a stop sign, consider speaking with our Boca Raton auto accident lawyers at Leifer & Ramirez. We will investigate the details of your case and prove the other driver's negligence. If we take your case, our lawyers will be dedicated to fighting for your rights and helping you recover the compensation to which you may be entitled.
What Is Rolling Stop?
A rolling stop occurs when a driver slows down at an intersection but does not come to a complete halt before entering the roadway. While the vehicle may be traveling at only 5-10 miles per hour, it still constitutes an illegal maneuver since the vehicle has failed to comply with the traffic laws of that particular jurisdiction. Rolling stops are often seen in residential areas or on lightly trafficked roads where drivers feel they can get away with such violations without repercussions.
Why Are Rolling Stops Dangerous?
Rolling stops are dangerous because they create confusion among other motorists who might be expecting the vehicle to come to a complete stop before passing through the intersection. The potential for confusion increases exponentially when multiple vehicles are present at the same time.
Note: Did you know that, according to the U.S. Department of Transportation, more than 50% of all crashes resulting in injury and death occur at or near intersections?
When all drivers assume that everyone else will obey traffic laws, there is less likelihood of an accident occurring. However, when one driver decides to disobey those laws and perform a rolling stop, the risk of an accident increases significantly due to miscommunication between drivers and potential blind spots caused by cars blocking each other's view of oncoming traffic.
Tips for Avoiding Rolling Stops
The best way to avoid rolling stops is simply by obeying all traffic laws and coming to a complete stop at every intersection before proceeding. If you find yourself in an unfamiliar area or one with heavy traffic, take extra caution when approaching intersections and be sure that you can see all sides of oncoming traffic before entering the roadway.
Additionally, make sure your brakes are in good condition so that you don't have any trouble coming to a full stop if necessary. Finally, always remain alert when driving so that you can respond quickly if another driver makes an unexpected move or fails to follow the rules of the road.
Rolling stops are dangerous maneuvers that can lead to serious car accidents resulting in costly medical bills and lifelong injuries or disabilities for victims involved in such collisions. By exercising caution when approaching intersections—and obeying all applicable traffic laws—drivers can do their part in helping keep our roads safe from these types of preventable accidents.
The Legal Assistance You Can Rely On
If you have been injured in an auto accident due to someone else's negligence or recklessness behind the wheel, contact our experienced car accident lawyers at Leifer & Ramirez today for assistance with your case. We understand how traumatic these types of events can be for victims and their families, which is why we strive every day to provide knowledgeable legal counsel tailored specifically toward your individual needs throughout every stage of litigation or settlement negotiations. Schedule a free consultation by calling 561-660-9421.
Source:
highways.dot.gov/research/research-programs/safety/intersection-safety