How To Find A Good Car Accident Attorney?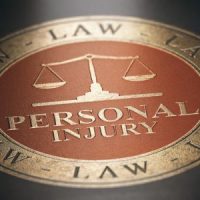 If you've been involved in a car accident, it can be an overwhelming experience. You need to take immediate action to ensure that your rights are protected and that you get the best possible outcome for your case.
One of the most important steps is finding a good attorney who will represent you. But how do you know which one is right for you? Here, we explore the qualities of a great car accident attorney and what you should look for when making your decision.
If you are looking for high-quality legal representation after a car accident in Florida, reach out to Leifer & Ramirez. We have a team of skilled Boca Raton car accident lawyers focused on getting the best possible outcome for every client we represent. Our law firm serves car accident victims throughout the state, including but not limited to Fort Lauderdale, Boca Raton, Delray Beach, Pompano Beach, and Deerfield Beach.
The Three Steps to Finding a Good Car Accident Attorney
Following these three steps can help you find a good attorney if you were involved in a car accident:
Do Your Research
When it comes to finding a good car accident attorney, research is key. Look at multiple lawyers and compare their qualifications, track records, and areas of expertise. It's also important to look into their past cases and if they have ever handled similar cases as yours before.
According to the American Bar Association, there are 1.3 million lawyers across the United States, and a large percentage of them are in Florida. However, it would be a tedious (and nearly impossible) task to contact every law firm in your area when doing your research.
A good lawyer should be knowledgeable about the type of case that you have and offer sound legal advice. Additionally, make sure that the lawyer has experience with court proceedings so that they can fight for your rights in court if needed.
Focus on Communication Skills
The ability to communicate effectively is essential when looking for a car accident attorney. The lawyer must be able to explain complex legal matters in simple terms so that you understand what is going on with your case and why certain decisions are being made on your behalf.
Furthermore, communication between both parties must remain open throughout the duration of the case so that any questions or concerns can be addressed right away. Finally, make sure that the lawyer is accessible whenever necessary – this could mean responding quickly over email or phone calls or even meeting up in person when needed.
Look for Aggressive Representation
It's not enough just to find an experienced attorney – you want someone who will aggressively fight for your rights. After all, insurance companies may try to minimize payouts or deny claims altogether if they don't think they can get away with it.
A great car accident attorney won't back down from difficult situations; rather, they will use their knowledge and experience to ensure that justice is served in your favor. They should also strive to maximize settlements whenever possible so that victims receive full compensation for their losses from their insurance providers or other parties involved in the incident.
With these tips in mind, anyone injured in an accident should feel confident about finding an excellent lawyer who will fight tirelessly for their rights!
Talk to a Good Car Accident Attorney You Can Trust
Finding a good car accident attorney doesn't have to be stressful or complicated as long as you know what qualities are important when making your selection. Our lawyers at Leifer & Ramirez provide compassionate and experienced legal representation to victims of car accidents in Boca Raton, Delray Beach, Deerfield Beach, and other parts of the state. Call 561-660-9421 to schedule a free consultation and discuss your case.
Source:
americanbar.org/news/abanews/aba-news-archives/2019/08/profile-of-the-profession-report/