What Is My Car Accident Claim Worth?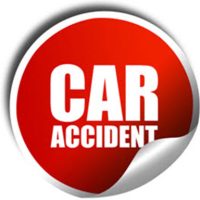 Car accidents can be catastrophic, both physically and financially. In Florida, there are over 3,000 fatal car accidents every year. If you are lucky enough to survive, there is likely a long road to recovery and a large stack of medical bills waiting for you. The cost of a car accident where injury occurs is estimated to be over $100,000. For most people, the only way to recover from a car accident is to bring a personal injury lawsuit to recoup the financial damages that they have suffered as a result of the collision. So can you bring a personal injury lawsuit, and, if so, how much is your lawsuit worth? We'll explore those topics more here.
Can I Sue for a Car Accident?
You have standing to bring a personal injury lawsuit if you suffered physical and financial injuries due to another driver's negligence. A driver is determined to be negligent when they breach the duty of reasonable care owed to all other drivers on the road. A driver can breach this duty automatically by violating a law, such as by speeding or driving under the influence. A driver can also breach this duty by failing to look before merging into another lane, or by driving while distracted or drowsy. If you were involved in an accident that was not your fault, the chances are high that someone else was negligent in causing the crash. If you are unsure who is liable, it is a good idea to consult with a lawyer to get an idea of your options.
What is My Car Accident Claim Worth?
As noted above, in order to bring a personal injury lawsuit, you must be able to demonstrate both physical and financial harm. This means that if you say you sprained a muscle as a result of the crash but you did not seek medical assistance, you are unlikely to have standing to bring a claim. However, if you incurred medical expenses as a result of your physical injury, this will suffice to give you standing to sue. A personal injury lawsuit aims to restore an injured party to the position they would have been in financially had the accident never occurred. This includes compensation for all medical expenses incurred as a result of the accident, as well as any lost wages due to having to take time off to recover. Additionally, you are entitled to compensation for pain and suffering. In certain cases where another party was especially reckless or malicious in causing your harm, punitive damages may also be appropriate. It is important to track all expenses related to the accident as you go. Because there are so many factors that go into determining the value of your claim, it is also a good idea to consult with an attorney who can review your information and give you the most accurate estimate possible.
Contact Leifer & Ramirez and Schedule a Consultation
If you have been injured in a car accident, and want to know what your claim is worth, contact a Boca Raton car accident lawyer at Leifer & Ramirez today and schedule a consultation.
Source:
iihs.org/topics/fatality-statistics/detail/state-by-state