Do I Have A Medical Malpractice Claim?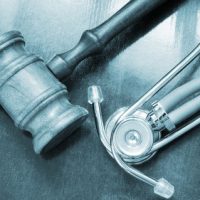 Doctors undergo a great deal of training in order to be able to provide reliable and life-saving treatment to patients, and as a result, we put a great deal of trust in them. However, that does not mean that they are immune from making mistakes. When the trust we place in doctors and other medical professionals is unfounded, it can feel like a betrayal, and result in serious consequences, including debilitating conditions and even death. However, not every mistake by a medical professional constitutes medical malpractice. In order to determine whether you may have a claim, we'll explore this topic more below.
When Can I Sue for Medical Malpractice?
Medicine is a complicated field, and sometimes even the most well-informed decisions by a doctor can be wrong or have negative consequences. It's important to understand that not every mistake will amount to medical malpractice. Rather, in order to constitute medical malpractice, the decision must have been made negligently. Or alternatively, negligence can occur in the absence of a decision, such as a failure to treat or diagnose. While most people have a duty of reasonable care to others, doctors and medical professionals must meet a higher bar due to the nature of a doctor-patient relationship. In order to find a doctor negligent, they must have made a decision that another similarly situated doctor in their position would have been unlikely to make. For instance, if one patient presents with symptoms that would most likely be caused by pneumonia (which is what the doctor diagnosed) but the patient actually had a rare form of cancer, it's likely that another similarly situated doctor would have been likely to make the same diagnosis of pneumonia. However, if the patient is allergic to a certain medication and it is noted in the patient's file but the doctor proceeds to prescribe it, causing a severe reaction and long-term health impairments, this would be a mistake that another doctor would have been unlikely to make. In this case, the doctor would likely be found negligent, and the patient could bring a medical malpractice suit to recover for their damages.
Who Can I Sue for Medical Malpractice?
When most people think about medical malpractice they think of doctors and surgeons. However, any medical professional can be held accountable for negligence via a medical malpractice suit. This includes nurses and pharmacists who administer the wrong medications or medications in the wrong dosages. In most cases, you will also be able to sue the medical institution, such as the hospital or pharmacy, that the medical professional is employed by.
call Leifer & Ramirez in Boca Raton, Florida
If you have suffered a serious injury or even lost a loved one due to a medical professional's negligence, the experienced Boca Raton personal injury attorneys at Leifer & Ramirez will fight to get you the maximum amount of compensation that you are entitled to. Contact Leifer & Ramirez today to schedule a consultation and find out how we can help you.
Source:
floridabar.org/the-florida-bar-journal/florida-medical-malpractice-and-the-statute-of-limitations/