Were You Injured In A Florida Bar Fight?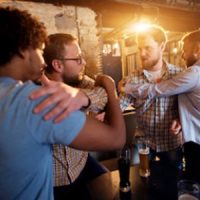 When you think about the kinds of injuries that you may be likely to experience, chances are, being physically attacked or involved in a fight will not be the first things to come to mind. However, thousands of people in Florida are injured each year due to the intentional and violent actions of others. Bar fights, for instance, can result in serious harm and even death to those involved, and often are not predictable or avoidable. If you have suffered an injury due to a Florida bar fight, you may be struggling to get your life back on track due to pain and extensive medical bills. If this sounds like you, you could benefit from talking to a personal injury lawyer to determine what legal options for recovery may be available to you.
Suing for Injuries from a Fight
Most of the time when you sue for an injury it is necessary to prove that the other party was negligent in causing the accident. However, when it comes to injuries caused by a fight, it is a different analysis. Instead of someone having accidentally caused your injury, it was caused intentionally. Therefore, instead of being treated as a negligence matter, it was treated as an intentional tort. Luckily, personal injury lawsuits and settlements are available for those who have been intentionally harmed by others. If you have been injured by the actions of another person, you can sue them for damages. This is true of a bar fight as well. If someone punched, hit, or attacked you and you know their identity, you can bring a personal injury lawsuit against them.
Bringing a Bar Fight Lawsuit
In order to succeed in your lawsuit for injuries resulting from a bar fight, you will need to prove that you suffered an actual injury. This injury should be supported by medical documentation as well as financial records, such as bills, showing that you suffered financial harm or loss as the result of the injury you experienced. You will also have to show that the other party's actions caused this injury. If the bar contributed to causing your injury or was negligent in allowing the fight to happen or failing to provide appropriate protection, you may also be able to add them as a party to the lawsuit. For instance, if the bar did not have a bouncer, or the bouncer or an employee of the bar instigated or egged on the fight, they may also be held liable. Because there may be multiple liable parties involved in this kind of lawsuit, it is a good idea to consult with an attorney. Also make sure to keep track of all of your expenses, including medical bills, time that you were unable to work due to your injury, and transportation to and from medical appointments.
Schedule a Consultation with the Leifer & Ramirez in Boca Raton, Florida
If you have suffered serious injuries as the result of a bar fight or attack, the experienced Boca Raton personal injury attorneys at the Leifer & Ramirez are ready to fight for you and make sure that you get the settlement you deserve. Contact the Leifer & Ramirez today to schedule a consultation.
Source:
leg.state.fl.us/statutes/index.cfm?App_mode=Display_Statute&URL=0700-0799/0768/Sections/0768.81.html