Understanding Semi-Autonomous Vehicle Accidents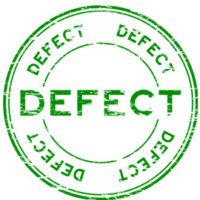 The South Florida Sun Sentinel has reported that two federal agencies are now dispatching investigators to the scene of a recent crash involving a Tesla electric car. The car reportedly drove beneath a semitrailer that was crossing State Road 7 which resulted in the death of the driver. It is anticipated that the two agencies, the National Transportation Safety Board and the National Highway Traffic Safety Administration (NHTSA), will examine whether Tesla's Autopilot semi-autonomous driving system was being used at the time of the accident. This important question has not yet been publicly answered.
How Substantial is Tesla's Semi-autonomous Driving System?
Semi-autonomous systems vary in capabilities, but Tesla's current system has substantial autonomy when in use by the driver. While Tesla has publicly stated that drivers are told in the owner's manual that they must monitor the road and be ready to take control, its system will actually keep a car centered in its lane, brake to stop from hitting things and change lanes. In other words, its system takes over in many areas where the driver used to have to pay attention.
What is the Related Proposed Legislation?
Florida legislators have proposed a bill that would allow fully autonomous cars. Under current Florida law, semi-autonomous vehicles can be operated on its roadways by any person who possesses a valid driver license. However, the new legislative bill would allow autonomous vehicles to be operated freely of human control and instead run entirely on software.
Realistically, we are probably many years from fully automated vehicles becoming available to the public. However, this is not the only recent example of a semi-autonomous tragedy here in Florida involving a Tesla vehicle. Just months ago, the parents of a teen filed a lawsuit against the electric car company with allegations that the battery pack on the Model S car was defective after their 18-year-old son died in a fiery crash. The frequency of these kinds of incidents is disheartening when contemplating the possibility of legalizing additional autonomy.
What Are Alleged Benefits of Automation?
Safety. Though ironic in lieu of the recent series of Florida tragedies, this is probably the biggest argument made by proponents of autonomous vehicles. According to the NHTSA, 94 percent of serious crashes are due to human error.

Multitasking. Anyone who has sat in traffic while attempting to reach a workplace understands this appeal. In theory, with an autonomous vehicle, the person in the driver's seat can use a morning commute to do makeup, review notes for a meeting, or even catch up on news.

Empowerment. Another theory is that people who have historically faced significant challenges when contemplating how to drive alone, such as senior drivers and people who have physical disabilities, can instead independently operate their vehicles safely.
Have You Been Injured in an Accident as the Result of a Semi-autonomous Vehicle?
Because this is a newer area of law, you need seasoned attorneys who are experienced in delving through complex and novel matters. The Florida attorneys Leifer & Ramirez have many people pursue the compensation that they deserve during their 25 years of combined experience and we can help you hold the responsible parties responsible. Contact us today for help and we can begin helping you hold the responsible parties accountable.
Resources:
sun-sentinel.com/news/florida/fl-ne-ap-tesla-second-fed-agency-20190303-story.html
nhtsa.gov/technology-innovation/automated-vehicles-safety
sun-sentinel.com/business/fl-bz-push-is-on-to-legalize-fully-automated-vehicles-in-florida-20190125-story.html
/helping-your-child-safely-play-childhood-games-in-a-world-with-defective-products/