Helping Your Child Safely Play Childhood Games in a World with Defective Products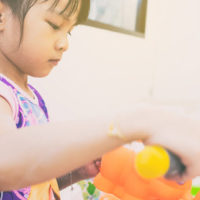 Playing games as a child is one of the purest forms of fun that many young people experience. Even the most simple of games can keep children entertained for hours and we all think it's great when they move away from their tablets, televisions and video games to get out into the fresh air and mimic games that we played in our own childhoods. But sadly, sometimes this innocent pursuit of fun becomes a tragedy.
Understanding the Role Defective Products Can Play
Local 10 News recently reported that the five-year-old son of a Pompano Beach family became trapped in a cooler while playing a game of hide and seek. The little boy was recorded on the family's surveillance camera attempting to open the cooler and not being able to open the top from the inside after he inadvertently latched it. Fortunately, his family realized where he was after hearing his screams and they were able to rescue him. They believe that there is a design flaw in the cooler, alleging that it should not be so easy for the cooler to latch and that there should be a way for it to be opened from the inside. The manufacturer, Igloo, has recalled four of its products after being informed of the incident.
This follows a Suwannee County tragedy earlier this year in which three young children who had been playing outside somehow became entrapped in an unplugged outdoor freezer. Unfortunately, these children had perished by the time they were discovered.
While none of us would like to think about the fact that our children could ever be in danger, it is important to think about how to keep your little loved ones safe and have conversations with your children about safety – just in case.
Contemplate Prevention
Do not allow young children to play alone unsupervised. Either you or another responsible adult who you trust should keep an eye on the kids.

Be aware of hazards around your home. Keep your car keys out of reach of little hands and keep outdoor play toys in a locked storage area such as a garage closet when they aren't in use.

Talk about why hiding in enclosed spaces is unsafe. You should teach your children to never play hide and seek by crawling inside an enclosed space such as a car trunk, chest, or old cooler or appliance.
What Happens if Your Child is Injured?
If your child, tragically, suffers an injury while playing that is the result of a defective design or manufacturing defect in a product, then you may be able to recover compensation from the company who placed the product into the marketplace. It is important to obtain qualified legal help quickly as Florida law limits your bring a claim for a product liability lawsuit to four years unless the victim died from his or her injuries, in which case you have only two years.
Has Your Child Been Injured Because of a Defective Product?
The Florida attorneys Leifer & Ramirez have helped the families of many injured young victims pursue the compensation that they deserve during their 25 years of combined experience and we can help you while you focus on helping your child recover. Contact us today for help and we can begin helping you hold the responsible parties accountable.
Resource:
local10.com/news/florida/broward/pompano-beach-boy-winds-up-trapped-in-cooler-during-game-of-hide-and-seek
local10.com/news/florida/3-florida-children-dead-after-being-trapped-in-chest-freezer