Understanding How Car Accidents Can Lead to Traumatic Brain Injury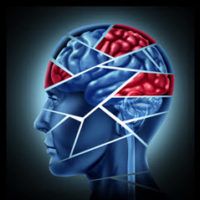 The Palm Beach Post recently reported that a young woman has come home to stay for the first time since the college student suffered a brain injury last summer in a crash after an off-duty Palm Beach County sheriff's deputy ran a stop sign. The crash left the young woman, who was preparing for her sophomore year at the University of Central Florida, in a coma for a month. She was eventually moved to a rehabilitation center after regaining consciousness and is now home with her family continuing her journey toward recovery. However, her family reiterated to reporters that the young woman still has a long road ahead of her.
This is a tragic example of the potential results of a traumatic brain injury, or TBI.
How Do TBIs Happen in Car Accidents?
Brain trauma typically happens during a car accident when there is a direct impact to the head. This usually involves contact with some object in the car such as a steering wheel, dashboard, windshield or even a flying object. In other accidents, the brain trauma is caused by an actual penetration to the head and/or brain.
Sadly, significant brain injuries can result even from low-speed, low-impact accidents. And in many circumstances, the brain trauma does not actually involve any penetration of the skull or head. Instead, it can simply be caused by the force of impact. And TBIs can have serious consequences in the context of car injuries – in 2013, motor vehicle crashes were the third leading cause of TBI-related deaths.
What Are Common Signs of a TBI?
Unfortunately, the symptoms of a TBI are not always obvious. Additionally, the condition can manifest in different ways depending on the type of TBI and the individual person. Symptoms of a TBI can include:
Persistent or severe headaches
Confusion
Nausea
Dizziness
Trouble communicating
Loss of balance
Seizures or convulsions
Memory loss
Slurred speech
A shift in problem-solving skills
Difficulty staying awake
Trouble coordinating limbs
Mood swings and personality changes
What Should I Do if I Suspect TBI?
Generally speaking, it is always a good idea to seek medical attention following a car crash. There are many medical conditions that can be developing behind the scenes, including TBI. Doctors see injuries every day and can help determine whether you have an injury. This is especially important in the context of injuries like TBI because there may be no obvious physical signs unlike in the case of certain other injuries such as a broken bone. If left untreated, a TBI could have serious if not life-threatening consequences. Therefore, if you suspect that you may have a TBI following a car crash, you should obtain medical attention as soon as possible.
Have You or Someone You Love Experienced a TBI Due to Someone Else's Negligence?
Then it is imperative that you obtain competent legal help as soon as possible to help you or person that you love. The Florida auto accident attorneys Leifer & Ramirez have many people pursue the compensation that they deserve during our 25 years of combined experience and we can help you hold the responsible parties responsible. Contact us today for help and we can begin helping you hold the responsible parties accountable.
Resource:
palmbeachpost.com/news/20190322/ucf-student-hurt-in-crash-comes-home-from-rehab-center-dad-her-work-is-not-done
/the-legal-requirements-of-passing-another-vehicle-in-florida/