Tips for Ensuring You Get a Fair Settlement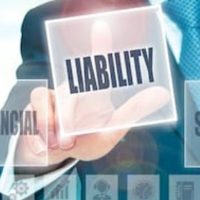 The overwhelming majority of personal injury cases here in the United States settle long before they ever go to trial. However, that doesn't mean that all settlements are created equal. And while insurance is generally there to provide support after an accident, that doesn't mean you automatically obtain what you are entitled to. It is therefore important to understand the steps to undertake after a car accident to ensure that you obtain a fair settlement.
What if I Receive a Settlement Offer After a Car Accident?

It is not uncommon to receive a settlement offer when dealing with personal injuries. It can be tempting to accept this offer which may seem like a sizable amount especially if you have been unable to work because of your injuries. However, even if an offer sounds good in the scope of your mounting medical bills, you should also understand that any amount of compensation that an insurance company is willing to easily part with is likely much less than what you are actually entitled to.
It is imperative that you understand that you will be unable to seek additional compensation later on if you accept an offer early on that you later realize was lower than what you deserved. In addition, the adjuster may not disclose all of your legal options such as the fact that you may be able to recover from your own insurance policy. It is important to get your settlement right the first time as there are no do-overs. Therefore, you should always consult with an experienced personal injury attorney before you agree to a settlement of any kind.
How Can I Help Ensure I Get a Fair Settlement?
Never leave the scene of an accident.
Always call the police to ensure that a report is made.
Get medical attention as soon as possible even if you don't initially think you have been injured.
Do not admit guilt or make any statements that could be construed as an admission of guilt.
Stay away from social media as much as possible.
Seek help from an experienced personal injury attorney before ever talking to an insurance adjuster.
What if I Answer the Phone Before Talking to an Attorney?
Maybe the adjuster caught you off guard or maybe you agreed to a conversation before speaking to an attorney. Either way, there's no obligation to speak with an adjuster and even if you do, you don't have to agree to give a recorded statement. If you do speak with an adjuster, make efforts to avoid disclosing unnecessary information and the best way to do that is to keep the conversation short. You can confirm undisputed facts such as the date of the accident, the color of your vehicle, and where the collision occurred. However, take care not to disclose any information about things that could affect your personal injury case such as the current state of your injuries or the extent of damage to your property.
Let Us Help You Obtain the Settlement You Deserve.

If you have been injured in an accident that you suspect occurred because of someone else's negligence or reckless behavior, you should speak with an experienced personal injury attorney as soon as possible who can begin gathering evidence in your case and protecting your rights. As the personal injury attorneys at Leifer & Ramirez with offices in Boca Raton, Fort Lauderdale and West Palm Beach, we will work to determine and prove liability for your injuries utilizing whatever resources are necessary. Contact us today to begin.
https://www.leiferlaw.com/what-are-pain-and-suffering-injury-damages-in-a-florida-personal-injury-case/