What are Pain and Suffering Injury Damages in a Florida Personal Injury Case?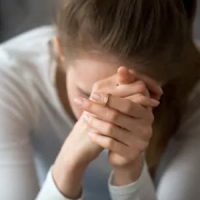 While most people have heard the phrase "pain and suffering" at some point, many people don't fully understand what it means even if they happen to have found themselves the unfortunate victim of a car accident or another form of negligence that led to injuries. And unfortunately, accidents are quite common – and can also have expensive repercussions. Americans spend more than 1 million days in the hospital each year from crash injuries according to data published by the Centers for Disease Control. In addition, each crash-related visit to the emergency room costs about $3,300 and each hospitalization costs about $57,000 over a person's lifetime. In order to recover for these costly and unexpected expenses, many accident victims choose to pursue monetary compensation from the negligent party by filing a personal injury claim. And while compensation can be recovered for the actual costs of expenses, the greatest opportunity for deserved compensation actually comes in the form of pain and suffering.
What Are the Expenses I Might Be Entitled to Recover?

Following an accident that occurred because of factors that weren't your fault, you may be entitled to recover for documented economic expenses such as your:
Emergency room visits
Costs of visiting doctors for treatments
Special medical equipment your doctor instructs you to get
Prescription medications
Physical therapy
The income lost from not being able to work
For this reason, keep up with a copy of your hospital bills, medical receipts, missed days at work, and any other documentation that you suspect could be helpful in pursuing a personal injury claim. However, the damages you may be entitled to recover after an accident are not limited to medical bills and lost income.
What is Pain and Suffering?

Everyone's reaction to an accident and injury will understandably be different. In many cases, that means an accident victim deserves to be compensated beyond the scope of actual expenses associated with the claim. This is where the concept of pain and suffering helps fill in the gaps. This term refers to the stress that can manifest either physically or emotionally after an injury and encompasses what can onset after:
A car accident caused by someone else's negligence
A slip and fall accident
An encounter with a defective product
Injuries resulting from medical malpractice
However, that doesn't mean that everyone who suffers from additional injuries is entitled to financial compensation for pain and suffering. Generally speaking, you must have a permanent injury in order to receive compensation for pain and suffering in the Sunshine State. Under Florida law, you can typically recover for pain and suffering when you prove that the injured party sustained either:
A total or partial loss of bodily functions;
A permanent disability;
Permanent scarring or disfigurement; or
Most tragically, a loss of life.
While there is no guaranteed compensation amount and no precise standard for determining pain and suffering, the amount that an injured victim is awarded will typically be a settlement in an amount that the parties agree is fair in the light of the evidence. Damages for pain and suffering are often the largest part of a settlement.
Let Us Help You.

As the South Florida personal injury attorneys with offices in Boca Raton, Fort Lauderdale and West Palm Beach at Leifer & Ramirez, we can evaluate the circumstances of your injury and advise you of your ideal next steps. Contact us today to schedule a consultation.
Resource:
cdc.gov/vitalsigns/crash-injuries/index.html