The Dangers of Head-On Collisions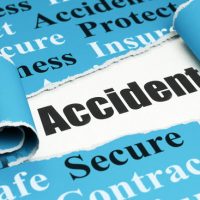 The Miami Herald recently reported that a 15-year-old girl was killed in a head-on collision caused by an accused drunk driver on a recent Saturday night. The teen was killed when the 19-year-old driver of a 2015 BMW going at least 55 mph on a curve near Temecula crossed the double line and slammed head-on into a Toyota Corolla in which she was riding as a passenger. Two other teens in the Toyota suffered serious injuries and the driver of the BMW who hit them reportedly fell 200 feet down an embankment before being injured himself.
Unfortunately, this is the latest tragedy resulting from a type of car accident that is known for its tragic results – the head-on collision.
What is a Head-On Collision?
Head-on collision accidents are one of the most dangerous type of crashes due to the fact that unlike other accidents, the two cars are traveling toward each other before the collision takes place. This type of car accident occurs when the front-end of two vehicles collide, often on a road where no median is present. For this reason these types of accidents can be especially common in rural areas. According to statistics published by the National Highway Traffic Safety Administration, head-on crashes are actually much more prevalent in rural areas, making up thirteen percent of all rural fatal crashes compared with just seven percent of those in urban areas.
This demonstrates that many of these accidents occur on open roads which helps explain just how dangerous these kinds of accidents can be and why the resulting injuries can be so serious.
What Are the Causes of Head-On Collisions?
Unfortunately, there are many causes of head-on collisions. These causes include:
Unfamiliar roads
Distracted driving
Failure to maintain vehicle control
Fatigued driving
Improper passing
Driving under the influence
Bad weather conditions
Construction-zone redirecting
Disobeying traffic signs and signals
Failing to pass or overtake another vehicle
What Are Common Head-On Collision Injuries?
The type of injuries a person suffers can depend largely on what types of safety devices were being used at the time of the accident and as with other types of car accidents, injuries are often more serious for those who were not wearing a seatbelt. Regardless of the safety measures undertaken, the types of injuries that follow head-on accidents commonly include:
Broken bones
Lacerations
Contusions
Whiplash
Concussion
Head trauma
Airbag injuries
Neck & back trauma
Dental damage
Internal organ injuries
Have You or a Loved One Suffered Injuries in a Head-On Crash?
Head-on collisions are one of the most potentially deadly types of accidents that could happen and we understand how frightening being involved in a head-on crash can be, particularly if it was due to no fault of your own. Fortunately, you have the right to recover compensation for your injuries under Florida law and it essential that you obtain the legal help you need as quickly as possible. As the South Florida head-on collision attorneys of Leifer & Ramirez, we are dedicated to helping victims of others' negligence fight for their right to obtain fair and just compensation. Contact us today to begin the process of holding the responsible parties accountable.
Resources:
crashstats.nhtsa.dot.gov/Api/Public/ViewPublication/810625
miamiherald.com/news/nation-world/national/article231170563.html