Suing For Halloween Drunk Driving Accidents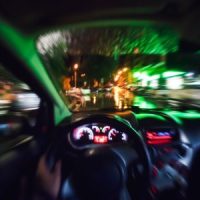 Halloween is one of the most celebrated and spooky nights of the year, but nothing makes fun frights become real faster than those caused by a drunk driver. Although no one wants to be involved in a car accident on Halloween, the odds are much higher than normal. In fact, the number of fatal driving accidents that occur on Halloween can be as much as 14% – 22% higher than the rest of the year. This means that everyone who is out and about on Halloween is at risk of being injured by a drunk driver, whether you are walking, trick-or-treating, riding a bike, or driving another car. There is essentially no limit on the number of ways that other individuals can be harmed by the actions of a drunk driver on Halloween. If you or a loved one were hit by a drunk driver on Halloween, you have legal options to recover financially.
Bringing a Personal Injury Lawsuit Against a Halloween Drunk Driver
In order to bring a personal injury lawsuit against another driver, you must be able to show that they were responsible for causing the crash. This element of your claim is generally known as establishing negligence. In order to do this, you must be able to show that the other driver's negligence resulted in causing the car accident and your injuries. However, this is handled a bit differently when it comes to drunk driving cases. This is because the doctrine of negligence per se applies. This doctrine states that when a driver violates traffic or driving laws, such as by speeding or driving under the influence, they will be automatically presumed to be negligent for causing your accident. Instead of having to prove negligence, as well as additional elements, such as causation, you will only have to show the court that you suffered physical and financial injuries. This is due to the fact that traffic and driving laws were created to protect people against harms caused by traffic accidents. If the kind of harm that you suffered was the kind of harm that the law was created to protect, and the other driver violated that law, you must only show that you suffered that kind of harm (i.e. the kind of harm experienced due to a car accident). This will make it a much more streamlined process for you to be able to recover and move through the personal injury claims process. If your claim is successful, you will be able to recover compensation for all costs incurred as well as any pain and suffering experienced as a result of the accident.
Contact Leifer & Ramirez to Schedule a Consultation
If you or a loved one have been injured by a drunk driver on Halloween, you do not have to shoulder the burden alone. Leifer & Ramirez will help you navigate the personal injury claims process as quickly and painlessly as possible, so that we can help you get the settlement that you are entitled to. Contact our Boca Raton car accident lawyers today to schedule a consultation.
Source:
autoinsurance.org/deadliest-days-for-halloween/