Did You Injure Your Ear In A Car Accident?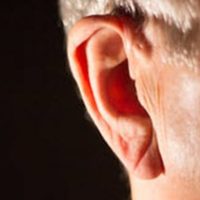 After a serious car accident, you may just feel thankful that your head is still attached to your shoulders. However, you may not have escaped unscathed. There have been an increasing number of ear injuries associated with car accidents, and it makes sense, given how vulnerable the head can be during an accident, and the fact that the ears likely absorb a good amount of the head trauma experienced in a crash. If you have suffered a ruptured eardrum or other trauma to the ears due to a car accident, you may be able to bring a personal injury lawsuit in order to recover financial damages from the driver responsible for causing the crash. Talk to an experienced Boca Raton, Florida personal injury lawyer to learn more about whether you have standing to bring a personal injury lawsuit and how much your ear injury claim may be worth.
Types of Ear Injuries
Avulsion (fully or partially torn-off ear). In severe car accidents, particularly in crushing car accidents, an individual may experience an injury where their ear is partially or completely ripped away from their head. Interestingly, this injury is also common in dog attacks. This kind of injury can generally be fixed with surgery. Additional cosmetic surgery may also be needed.
Ruptured eardrum. A ruptured or perforated eardrum can occur for a number of reasons in car accidents. For one, there may be a very loud noise or explosion that occurs during the crash that causes the eardrum to rupture. A puncture wound or foreign debris entering the ear may also cause the eardrum to rupture. After suffering a ruptured eardrum, an individual may experience a clear or bloody discharge from the ear, severe pain in the ear, dizziness, vertigo, nausea, and vomiting. If you have severe ringing in your ears after a car accident, be aware that this may be caused by a ruptured eardrum and be sure to get it checked out by a doctor as soon as possible.
Cuts, scrapes, lacerations, and contusions. Cuts and scrapes may seem like normal fare for a car accident, however, they can have consequences when it comes to the ears. It is always best to have a doctor check your ears, as external bruises and cuts may also indicate fractures in the middle ear or a perforation to the eardrum.
Subperichondrial hematoma (also known as "cauliflower ear"). This is a condition that you may recognize from wrestlers. Wrestlers who often get repeatedly punched in the ears often suffer from this condition, which makes their ears appear like the vegetable cauliflower. This can also happen due to large amounts of force exerted on your ear during a car accident, but is less common.
Fractures and dislocation of the middle ear.
Lodging or foreign objects. 
Schedule a Consultation with Leifer & Ramirez Today 
If you have suffered an ear injury due to a car accident that was caused by someone else's negligence, the experienced Boca Raton car accident lawyers at Leifer & Ramirez are ready to fight to hold the negligent party accountable and get you the compensation that you are entitled to. Call Leifer & Ramirez today to schedule a consultation.
Source:
my.clevelandclinic.org/health/diseases/17574-ear-injuries-and-trauma