Preventing Single-Vehicle Accidents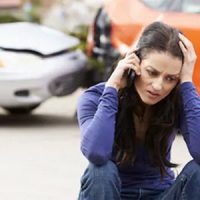 Most of us think of other drivers when thinking of the biggest threats on the road that could cause us to become involved in a collision. However, in reality statistics indicate that more than half of accidents only have one vehicle involved. In addition, these single-vehicle accidents can lead to some of the most devastating results. As a grim example of this, CBS Tampa Bay recently asserted that a single-vehicle crash that occurred in St. Petersburg on a recent Tuesday left both a driver and passenger deceased. The 58-year-old female driver was apparently driving a silver Lexus sedan northbound when she attempted to merge onto another northbound lane. Instead, she lost control of the car, hit a guardrail, crossed the median, eventually hit a tree and ultimately flipped the car over. Sadly, both she and her 85-year-old passenger eventually succumbed to their injuries.
Reducing Your Risk of a Single-Vehicle Accident
Avoid driving while fatigued. Driving while you are drowsy is a bad idea, and unfortunately one that can lead to a driver losing consciousness and crashing their vehicle into any of a number of objects that can be encountered on the road.
Never drink and drive. The same also goes for drugs. Using either form of mind-altering substances or, worse, a combination of both, can cause impaired drivers to lose consciousness while behind the wheel and inadvertently end up in a single-vehicle crash while passed out.
Don't engage in distracting behaviors while behind the wheel. Indulging in behaviors like texting, eating, putting on makeup, talking excessively to passengers, changing the radio or trying to navigate to a destination are all forms of distracted driving and should be avoided.
Pay attention to weather conditions. The weather changes frequently here in Florida. You should always check the forecast for any conditions that could cause dangerous roadways and result in single-vehicle accidents. Try to pick an alternative time to leave, if possible.
Look out for wild animals. With an abundant and diverse wildlife, it is important to recognize that we live in a state where animals can suddenly appear in front of you on the road. As the seasons continue to change, keep a special eye out for any wild animals while you are driving.
You'll Never Be on Your Own With Our Help
It is typically helpful to contact an experienced personal injury attorney any time you have been involved in an accident and this is especially true if you were injured in a single-vehicle collision. If you are involved in a single-vehicle accident that you believe was not your fault, it is imperative that you take steps to preserve your rights as soon as possible. As the  South Florida car accident attorneys at Leifer & Ramirez, we believe that the client's needs come first and we are more than happy to answer any questions you might have at any point throughout your legal situation. You will pay nothing up front and no attorney fees at all unless we recover damages for you, so there is no reason to wait to reach out for help.
Resource:
safer-america.com/car-accident-statistics/