How To Maximize Your Car Accident Settlement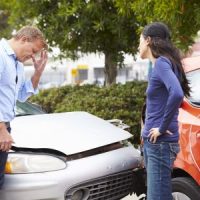 If you have been injured in a car accident due to another driver's negligence, you may be feeling frustrated and overwhelmed. It can be hard to know what to do in the aftermath of a car accident, but these tips can help you get the maximum amount of compensation that you are entitled to.
Tips for Getting the Most Out of Your Car Accident Settlement:
Call the police if necessary. While it is always necessary to report an accident to the police, you do not need to have them report to the scene of the accident to do so in every situation. If the vehicles cannot be removed from the road, if there is debris caused by the accident that could pose a risk to other drivers, or if there is any chance of injury to anyone involved, it is important to call the police. Also be sure to call them if you believe the other driver may be under the influence of drugs or alcohol.
Get documentation at the scene. If you are physically able after a car accident has taken place, it is a good idea to take photos and video at the scene. Make sure to take photos of the damage to all vehicles involved, as well as the license plates on the cars. It is also a good idea to take photos and video of the scene of the accident, including any traffic signs or signals that may be relevant in determining who caused the accident.
Get everyone's information. In addition to taking photos and videos, be sure to get the license, insurance information, and registration for all involved drivers. If you are shaken up or don't have a pen, feel free to photograph these as well. This is always a good idea as it reduces the chance of errors. Also get their contact information. You can have them call your phone to be sure the number they give you is valid.
See a doctor. Even if you are not sure that you are seriously injured, it's important to see a doctor as soon as possible after a crash, as some injuries are not immediately apparent. Additionally, if you later learn that you are injured or the pain becomes significant enough to seek help, the delay in getting medical care can hurt your claim.
Talk to a lawyer. It is always important to talk to a lawyer after a car accident as they can help you negotiate with the insurance claims adjuster and ensure that you do not accept a low-ball offer. If the insurance company does not present a reasonable offer, your lawyer can initiate a lawsuit to get you the settlement you are entitled to.
Keep track of your expenses. Everything from co-pays and medical bills to transportation to and from doctors appointments and missed work and be compensation, so be sure to keep track of it in real time.
Schedule a Consultation with the Leifer & Ramirez in Boca Raton, Florida Today
If you have been injured in a Boca Raton car accident, you do not have to navigate the process on your own. The experienced Boca Raton personal injury attorneys at Leifer & Ramirez will fight to get you the best possible settlement. Contact us today to schedule a consultation.
Source:
allstate.com/resources/car-insurance/in-case-of-a-car-accident